Tastefully seductive
The delicate shades of Marzipan, Honey and Caramel are ideal for women with lighter skin tones. These natural colours subtly highlight your legs with a slight sheen.
The crisp colours of Praline, Nougat and Chocolate are simply scrumptious and give your legs an irresistible charm.
The dark shades of the Memory colour range (Blueberry, Poppy and Licorice) are universal and create a magical appearance.
Memory Cream is perfect for allergy sufferers: the stockings contain no additional dyes and are therefore ideally suited for sensitive skin. By the way, also perfect for the bride!
Refreshingly fruity: the fashion colours 2023
Inspired by exotic and local berries, they ensure a fresh appearance in elegant compression stockings: Elderberry, Blackthorn, Blood orange and Date.
Find out more about the new fashion colours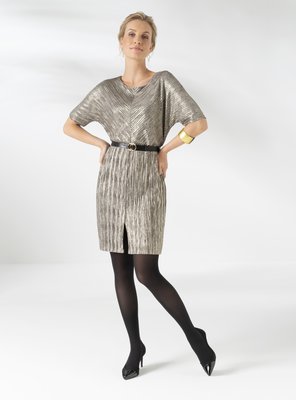 Elderberry

Blackthorn

Blood orange

Date
The standard Memory colour range:
Cream

Marzipan

Honey

Caramel

Praline

Nougat

Chocolate

Blueberry

Poppy

Licorice
The standard Memory colour range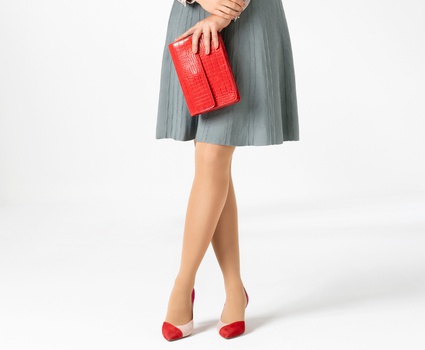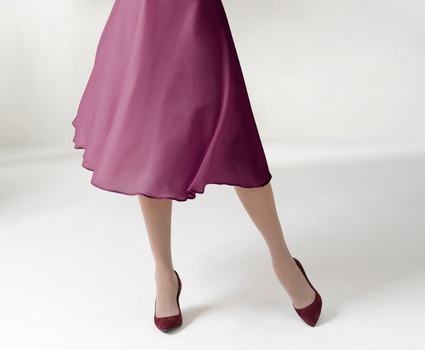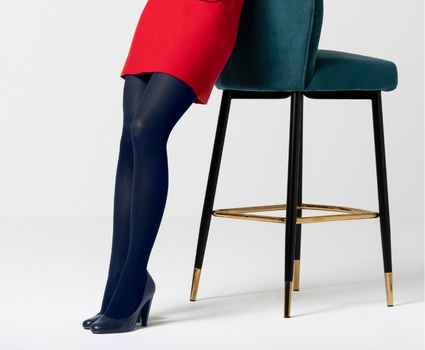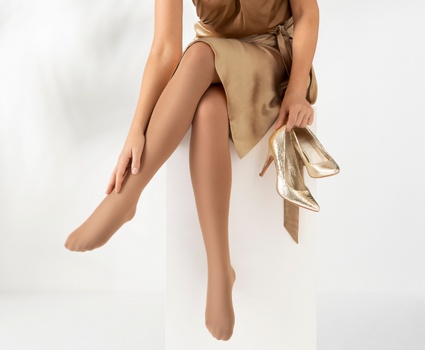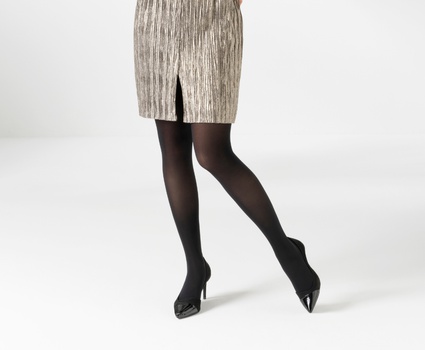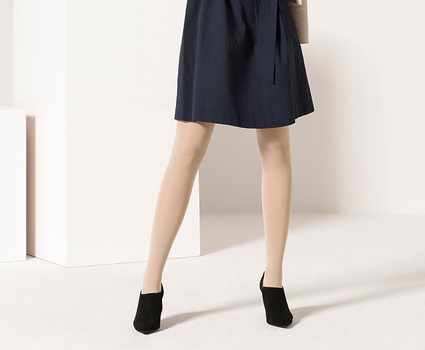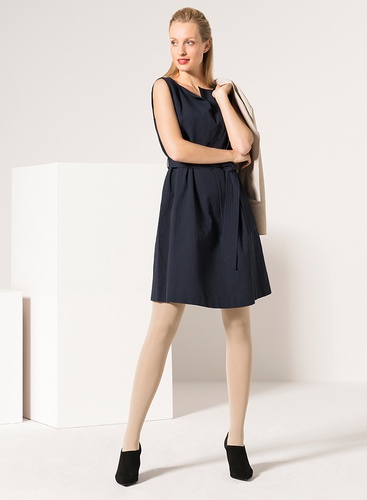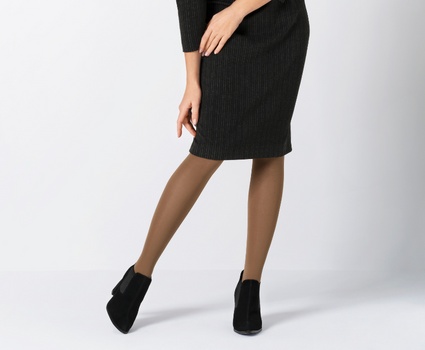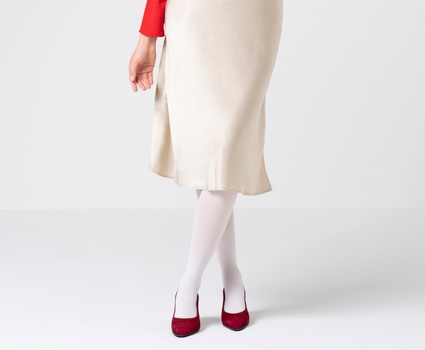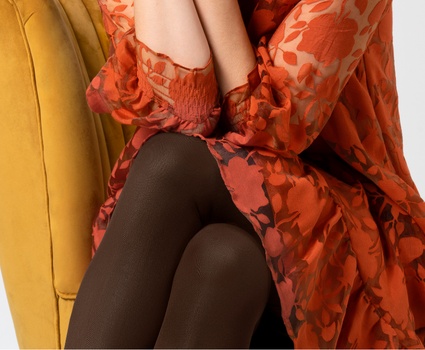 Fashion colours 2023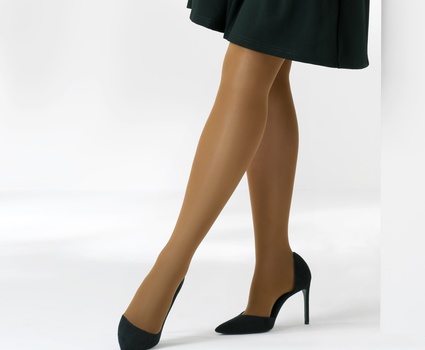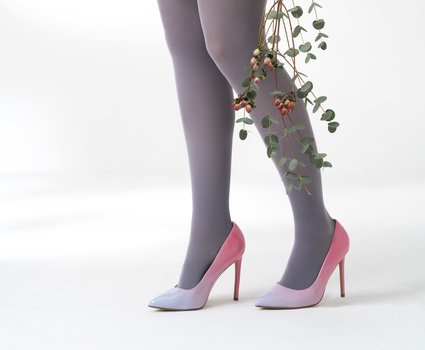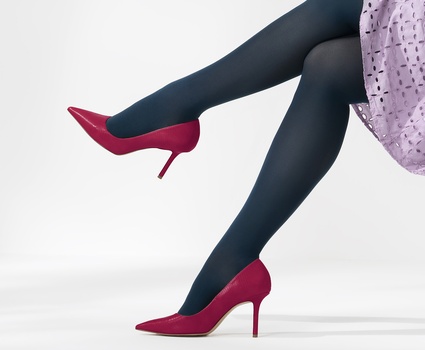 Optimal Fit
Each measurement in the Memory sizing system – from the tip of the toes to the waist – is the result of detailed research. It is therefore oriented around statistical data regarding real human body sizes. In this way, we guarantee both an optimal fit and highly effective compression.
From the product range to individual measurements
Another aim of the Memory sizing system is to care for as many women as possible with our compression stockings. As a result, you don't have to wait long for compression stockings and you can enjoy Memory stockings as quickly and directly as possible.

If our sizing system does not cater to your specific measurements, getting your stockings made to measure is the ideal solution. They can be adjusted to your individual body shape and therefore fit you perfectly to ensure maximum comfort.
Advantages of the Memory sizing system
5 up-to-date sizes
2 foot lengths with compact tips
2 leg lengths
2 topband widths
2 cotton flap widths
Indvidualised and made to measure
Custom fit
Asymmetrical soft tips available
Indvidualised and made to measure for every type of leg
Different designs available
Free choice of topband
Knee-High Stockings (AD)
The Memory Knee-High stockings go up to just below the knee and are fitted with 5cm wide leg bands, which reliably fix the stockings in place without restriction. The bands contrast visually with the rest of the knitted fabric with their fine rib structure.
Thigh-Length Stockings (AG)
The Memory Thigh-Length stockings shine with a slight transparency. The knitted fabric fits to the leg in an optimal fashion; the stocking fits perfectly without restriction – even when bending the knees.
Tights (AT)
The Memory Tights have a wide selection of waistbands: the Panty Waistband (AT) is wider and promises maximum comfort without cutting or slipping. The Memory Slip Waistband (AT/S) stands out with its elegant design and refined details, as well as a seamless transition from leg to waistband. The exceptionally flexible knitted fabric of the Memory Tights with Extra Wide Waistband (AT/U) are particularly suitable for the larger waist – these are also ideal when pregnant, for example.
The Memory Foot Tips
The open tips in Memory products are a soft and comfortable conclusion to the compression they provide, and offer space for the toes and a secure fit for the stockings. The closed soft tips do not restrict the toes, as the material has been selected in such a way that it is comfortable, smooth and also strong.
Knee-High Stockings (AD)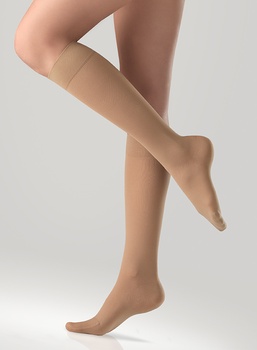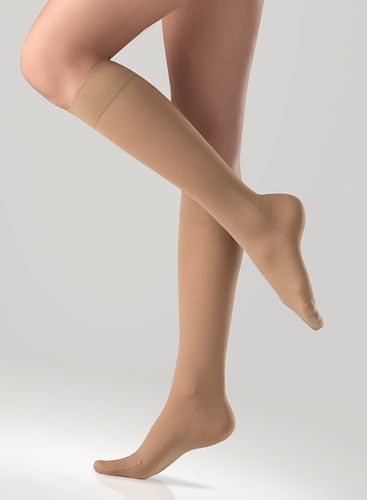 Knee-High Stockings (AD)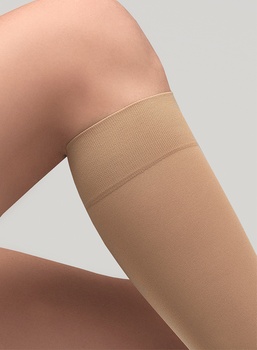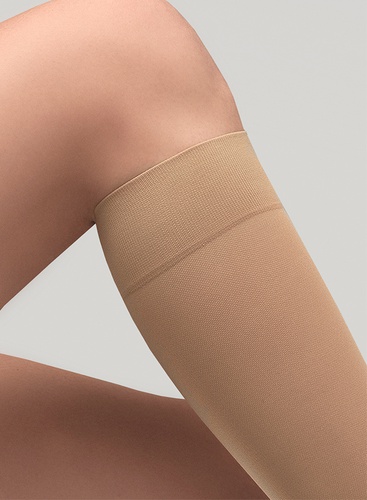 Thigh-High Stockings (AG)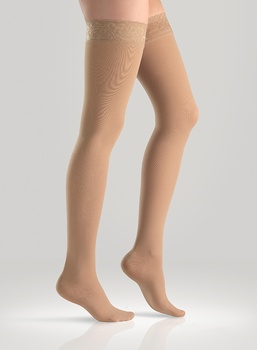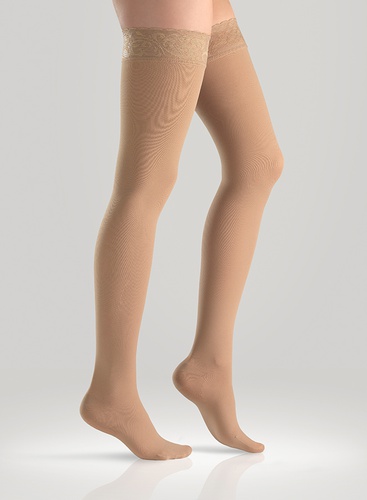 Closed Foot Tips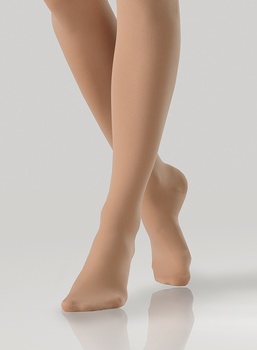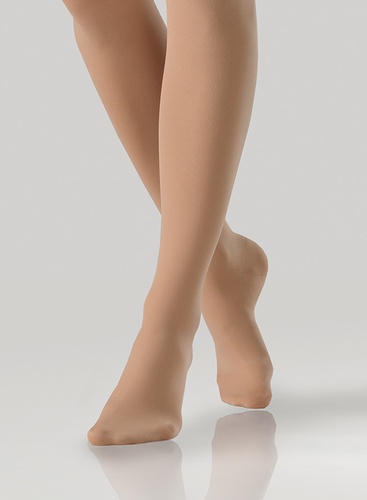 Open Foot Tips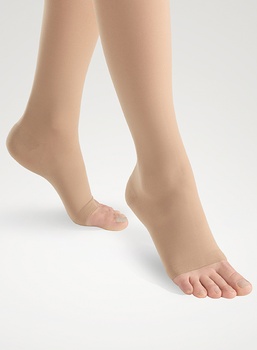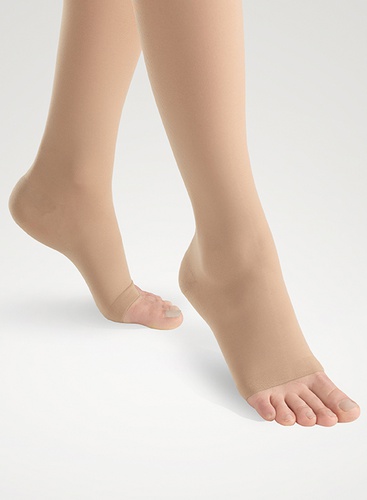 Tights (AT)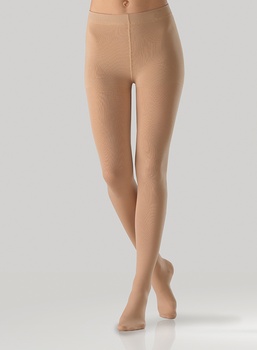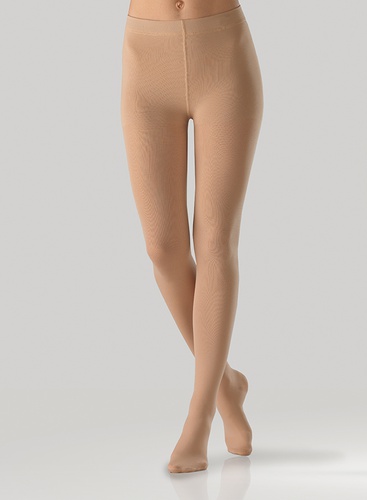 Tights with Underwear Support (AT/S)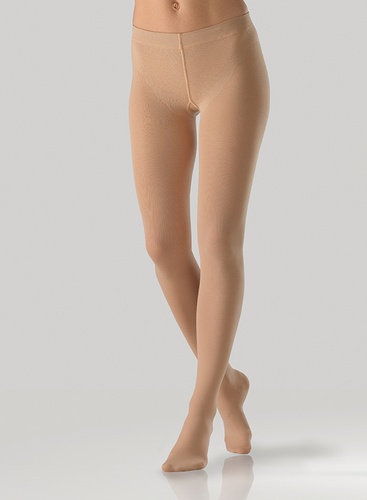 Maternity Tights (AT/U)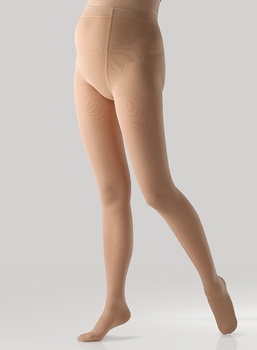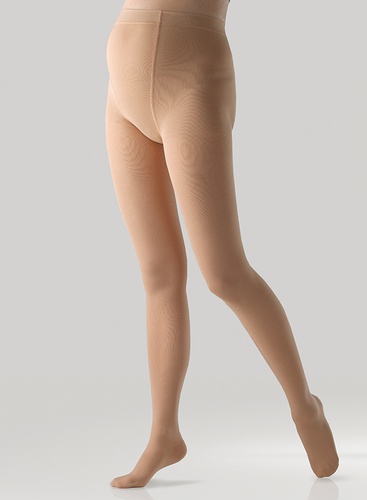 Red Dot Design Award 2012
Memory proves that medical efficacy and a pleasant appearance can go hand in hand. In 2012, these elegant compression stockings were given a Red Dot Design Award for their fashionable design and refined details.
The tasteful colours, the lovingly designed details, and the elegant appearance of the Memory product range were able to win over a jury of high-class professionals.
Memory also ensured an all-round successful performance with its exquisite packaging and stylish appearance of its colour brochure and folder of colour samples.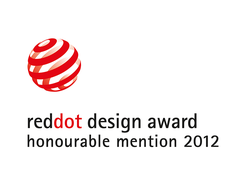 Knitted Fabric
transparent appearance
soft sheen, velvety feel, sleek knitted fabric
easier upward movement, thanks to specially developed compression threads
the most modern and functional fibres to ensure a natural balance to the skin
Heels
anatomically knitted fabric
supple and elastic
perfect fit
no wrinkling in the arches of the feet
reinforced soles
discreet appearance
Soft Tips
provides sufficient space for the toes
does not restrict
supple and comfortable material
strong and durable
fine and narrow seam
adapted to the colour of the stockings
Grip tops for every taste
All grip tops in our range of Memory compression stockings have the same objective: the best grip and an elegant appearance. Their development is characterised by continuous innovation, which provides both technical and visual advantages. This makes grip tops the perfect final addition.
Lace grip top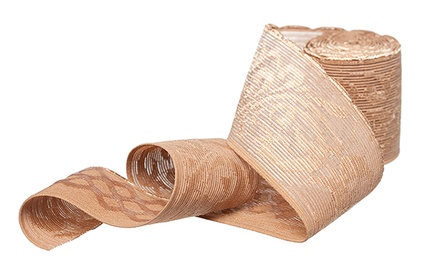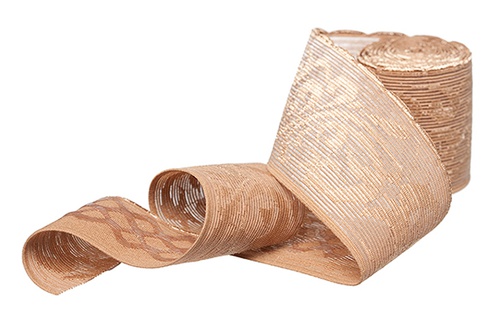 The supple and delicate lace grip top is extremely flexible. Its lateral stability means that it cannot become loose or fold down. The honeycomb shaped silicon ensures that the stockings are held securely to the leg.
Silicone grip top Fleur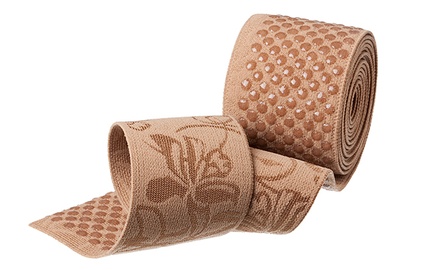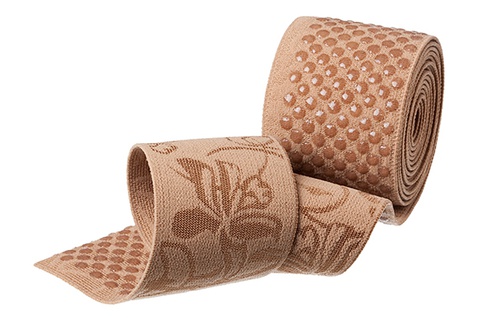 This grip top provides an exquisite jacquard appearance for the fashion-conscious woman with sensitive skin. In fact, the transparent and flat naps barely stand out. The silicon is applied selectively and allows the skin to breathe in the most optimal way possible. The lateral stability also prevents the tape from becoming loose or folding down.
Silicone grip top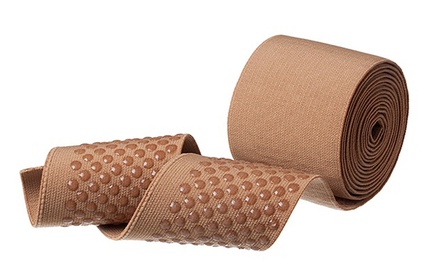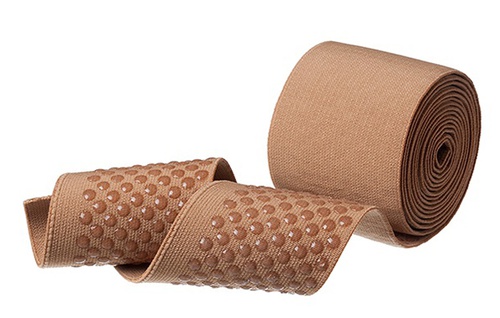 This silicone grip top has a high level of air permeability and is therefore best suited to someone with sensitive skin, as the silicon is not evenly affixed and the skin can therefore breathe much more easily. The lateral stability also prevents the tape from becoming loose or folding down.
Rubber grip top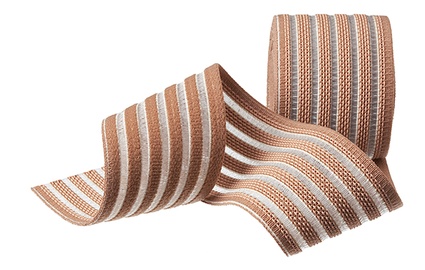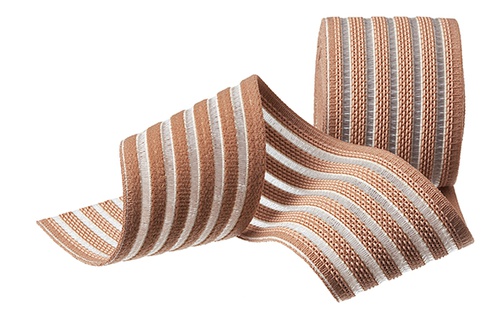 This grip top is especially suitable for people who have an allergy or intolerance to silicon. The rubber tape has very good adhesion, rests on selective points on the legs, and provides sufficient room for the skin to breathe. It also is specially strengthened, so it does not become loose or fold down.
Compression – The basis for treatment
Compression treatment is the foundation of every kind of treatment for vein conditions and is also the basis for preventative measures. For healthy legs, this means early support in relief, recovery and care.
In the case of a vein disorder, a vein can expand and not return to normal. This is known as varicose veins and requires long term support through compression. Even after surgery for sclerosis or varicose veins, compression stockings are used to ensure the success of the treatment.
Pressure decreases from the bottom up
Compression stockings exert precisely defined mechanical and external pressure on the enlarged venous vessels and also on the leg. They compress the veins, therefore narrowing the vein diameter, allowing the venous valves to close up again. The blood in the veins can now flow better and faster once more.
Medical compression stockings guarantee correct levels of pressure ​​and a medically dispensed drop in pressure. The pressure of the compression stocking is at its strongest around the ankle and decreases as the stockings move upwards. This speeds up blood flow back to the heart and noticeably improves the blood circulation in the leg.
Learn more medical background information in the "Our Body" learning area.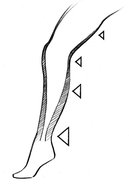 ---
You may also be interested in:
Effortless to wear
Little everyday helpers do not turn wearing compression stockings and tights into purely a huge effort in the morning, but allow you to glide quickly and easily, both into the stockings and into the day. This is why we have developed many practical aids that make day-to-day life easier and simplify the handling of your compression stockings.
Your comfort is at the heart of what we do!
How to handle Compression Stockings correctly
This product is suitable for immediate use. However, we recommend that you wash them before their first use. From then on, they should be hand-washed or washed in the washing machine every day. Please note that if you are using a washing machine, we recommend turning the stockings inside out and using a delicates cycle.
Wash the stockings separately with mild detergent but without fabric softener (e.g. Ofa Clean Special Detergent) at a maximum of 40°C and rinse well.
The stockings can be carefully tumble dried, but please do not wring them out.
The compression stockings can be hung out to dry or can be dried in a gentle drying cycle, but do not hang them out to dry on a radiator, do not iron them, and ensure that they are kept out of direct sunlight.
In order to retain the stockings' efficacy, do not use chemical detergents, bleach, fabric softener or petroleum.
Compression stockings are resistant to fat and oil to the greatest extent possible, however they should never come into contact with salves or ointments.
Stockings with silicon-coated topbands should not come into contact with solvents, salves, ointments, moisturisers, or body lotions, as their grip and adhesion to the legs may be permanently affected as a result.
Store the stockings in a cool dry place, preferably in their original packaging.