On this page, you'll find all the highlights concerning Lastofa Forte – our solution for the treatment of   lipedema, lymphedema and lipo-lymphedema. Lastofa Forte is the first flat-knit medical compression solution with merino wool. The yarn is constructed in a way that the refined merino wool is surrounded by elastic microfibre. The merino wool in combination with the high-quality yarn design creates a unique knitted fabric for the highest comfort possible – and without any scratching.
Lastofa Forte can even be of great help to people with scars and burns. The merino wool in our Lastofa Forte products has many beneficial properties that make the compression garments as comfortable to wear as possible.
Here, we have put together the most important highlights of the flat-knit medical compression stockings. You'll also find useful information about the subject of #SelfLove. We hope you'll find the following helpful and informative.
Three new Lastofa Forte colours – available from October 2021!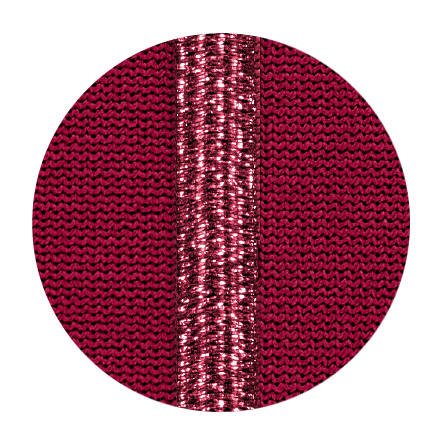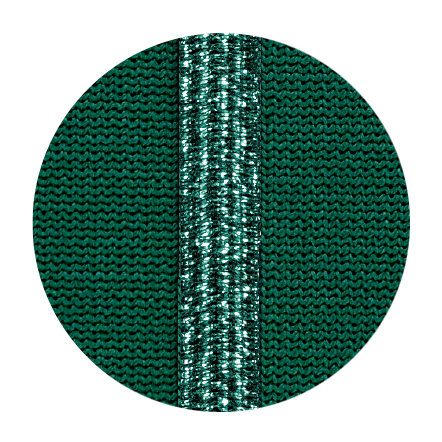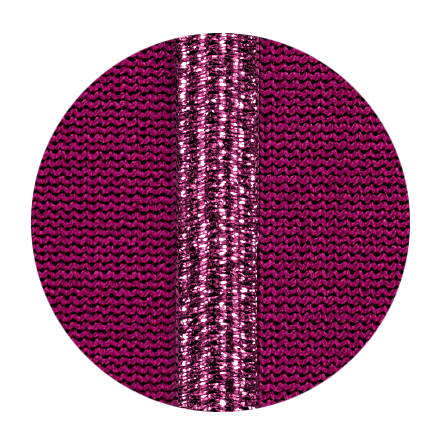 Lastofa Forte – this is what it looks like. Colours and decorative seams.
Lastofa Forte Sand and Lava in everyday life.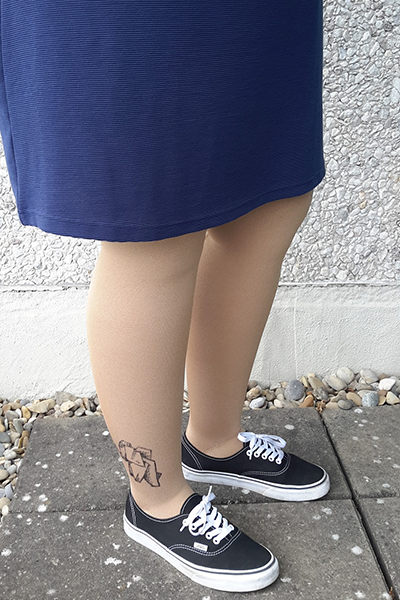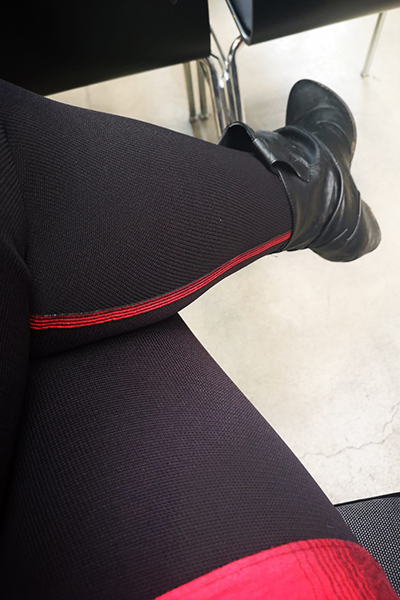 Fancy a little glitter? The Lastofa Forte decorative seams Bronze, Silver and Ruby.
An example taken from real life: Lastofa Forte Ocean and Earth.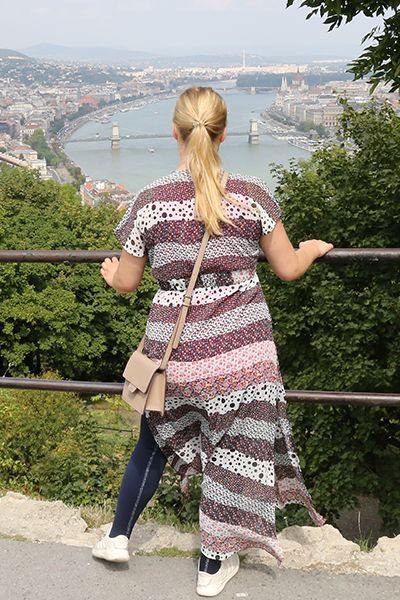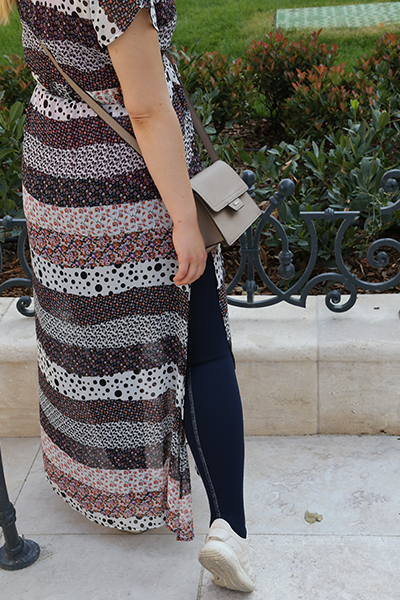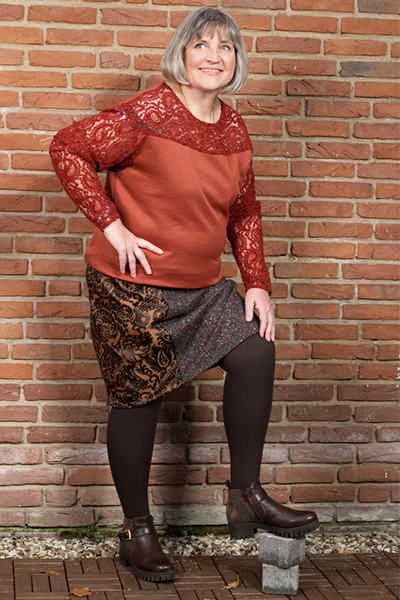 The #LoveYourself challenge is designed to help you increase your self-esteem. True to the motto 'Because you matter – always!', we'd like to do our bit and support you through the treatment of your lipedema or lymphedema. We pay particular attention to the subject of self-management with expert videos, tips and tricks.
How does the #LoveYourself challenge work?
You will receive a new task every week which you should complete as many times as possible within that week. We have selected the tasks in a way that you're able to do them in your home at any time and without any additional equipment. The goal of every challenge is for you to consciously confront and deal with yourself, your psyche, your body and your current situation. With our challenges, we hope that you will finish these four weeks with a lasting and stronger feeling of self-worth.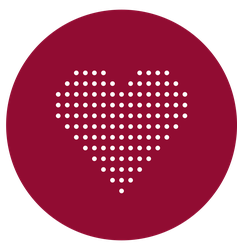 Challenge 1: Smile, please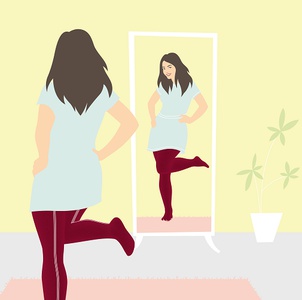 Smile at yourself in the mirror for at least 30 seconds every morning. Smiling does not only have the positive effect to trigger feelings of happiness – it also strengthens the immune system and decreases stress. There's no better way to start the day!
Challenge 2: Be proud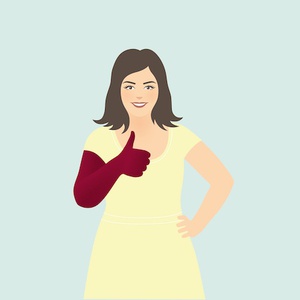 Write down one thing per day which you have already achieved or which you're proud of – every day, seven days a week. Consciously reminding yourself of your successes will also encourage you to accept new challenges. What's more, it'll give you an extra dose of courage. Why not give it a try?
Challenge 3: Mini meditation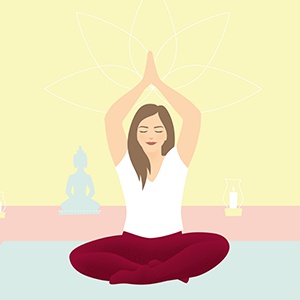 Take a minute and just focus on yourself. With this mini meditation, which we spotted Olivia Minge doing, you don't just train your diaphragm. It also helps you to just let go of everything and relax.
Here's how: breathe in for 5 seconds. Hold your breath for 5 seconds. Breathe out for 5 seconds. Wait for 5 seconds to breathe in again. Repeat this breathing exercise three times.
Challenge 4: Nordic talking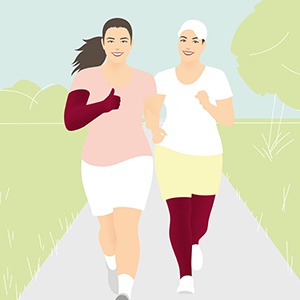 As we all know, exercise releases endorphins. A good conversation with your best friend can do the same. So why not combine the two? In our last challenge, we're giving you the task to do some kind of sport with your best friend at least once a week and to have a nice old chat while doing so. This will not only be good for your body, but also your soul.
Why is it so important to love yourself?
At Ofa Bamberg, we think that the love for your own self and the self-esteem are the driving force behind the achievement of personal goals. The treatment of chronic diseases like lipedema or lymphedema is no exception: you need a bit portion of self-love to meet the daily challenges day after day.
In our view, self-love is also the root of self-management – a concept that has been actively promoted more and more in recent years. In the article  'Lipedema and Self-Management', we explain what this term is all about.
Self-love is the reason for why, upon request, we stitch a little heart into your Lastofa Forte product – either on the foot area or on the edge of the arm sleeve. It's a reminder to the patients that they matter and that their requirements are important. But that's not the only motivational method: a therapy plan or a lymph diary can help to structure your daily routine and to stay on top of things. 
There are many ways and methods to gather your courage – a chat in self-help groups, for example, a photo shoot or a performance in front of a large audience. Find out more about this in our "stories of encouragement" section.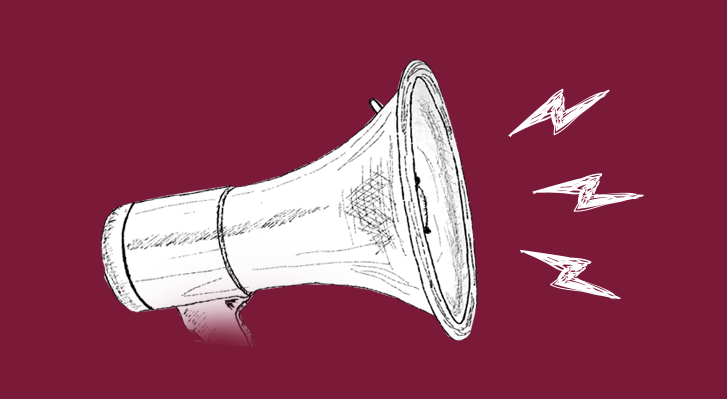 Six features characteristic of Lastofa Forte.
Feature 1: Your personal heart
Because you matter? Of course!
When ordering Lastofa Forte, you can choose to have a little heart included in your garment – it's designed to remind you that your needs are important. Always. The little therapy companion is stitched in below the wrist, on the edge of the arm sleeve or between the ball and heel of the foot area, just for you.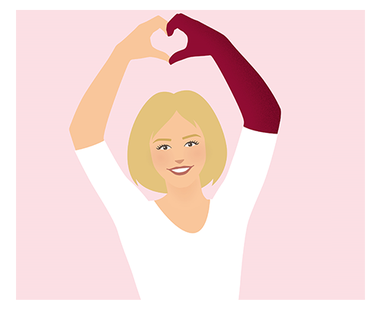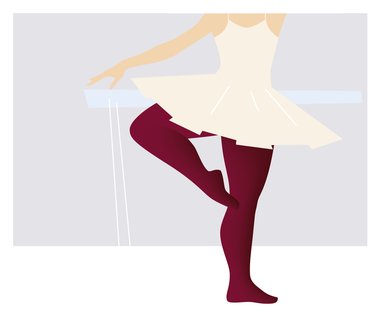 Feature 2: High elasticity
Ballet, crossed legs or the splits? Of course.
Thanks to the special yarn construction, Lastofa Forte's material isn't just supremely soft – due to the vertical elasticity, Lastofa Forte also perfectly adjusts to your body at every movement. The material always retains its optimal fit, without cutting into your skin. That way, sensitive areas like the crook of your legs and arms do not need any visually noticeable functional zones. For optimal freedom of movement!

Feature 3: Thermoregulation
Cool in summer – warm in winter? Of course.
Merino wool fibres have fine air pockets which store body warmth – which is how  merino wool can keep you warm in winter. It even has this warming effect when it's moist. What's more, these air pockets prevent more warm air to be absorbed from the outside. This means that in summer, the material will protect you from heat and you will sweat a lot less. And finally, merino wool is also dirt-repellent and odour-resistant.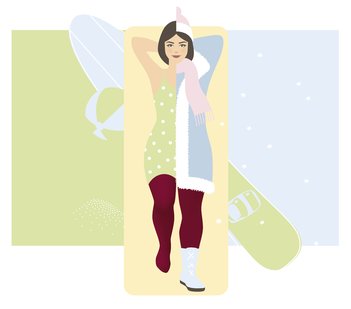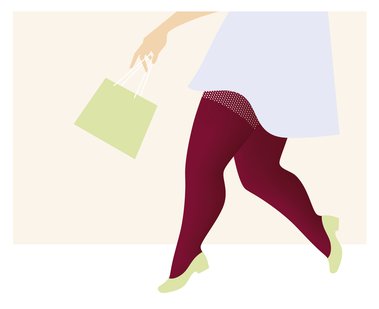 Feature 4: The perfect fit
Designs for every requirement? Of course.
Special requirements call for special designs. That's why we offer tights with higher waistbands and stockings with a higher cuff, amongst other features, so that the products fit just right. This way, the compression pressure from the outside is distributed perfectly which also makes for more comfortable wearing. For other special requirements, for example for  pregnant patients, you can choose from a selection of different torso designs.

Feature 5: Smooth surface
Easy to put on and take off? Of course.
When you put on your Lastofa Forte, it smoothly glides across your skin. This enables you to put them on even when your skin is moist. If you want to wear trousers, blouses etc. on top of your compression garment, Lastofa Forte won't get in the way – it'll actually make daily dressing easier. By the way: taking the compression garment off is also much easier with Lastofa Forte.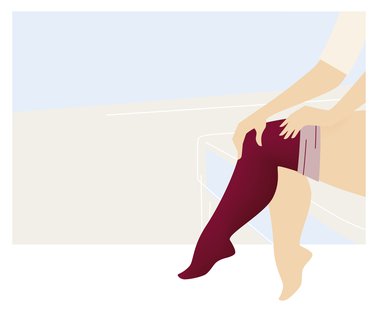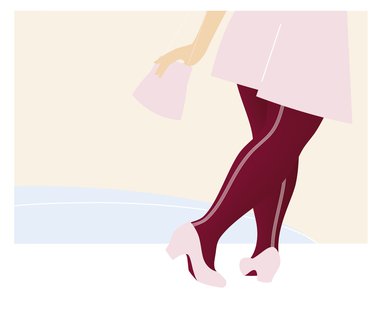 Feature 6: Super flat seams
Noticeably discreet? Of course.
Flat-knit compression has a noticeable feature: the knitted fabric needs to be closed with a vertical seam to become a stocking. A seamless design is not possible. However, a flat seam that doesn't protrude or cause pressure marks is incredibly important. That's why we made sure to keep the vertical seam on Lastofa Forte products extra flat on the inside. On the outside of the seam, a textile tape increases durability. If you like, you can use the seam as a striking eye-catcher – with fashionable colour accents in Python, Croc, Bronze, Silver or Ruby.

The special material. Lastofa Forte with merino wool and microfibre.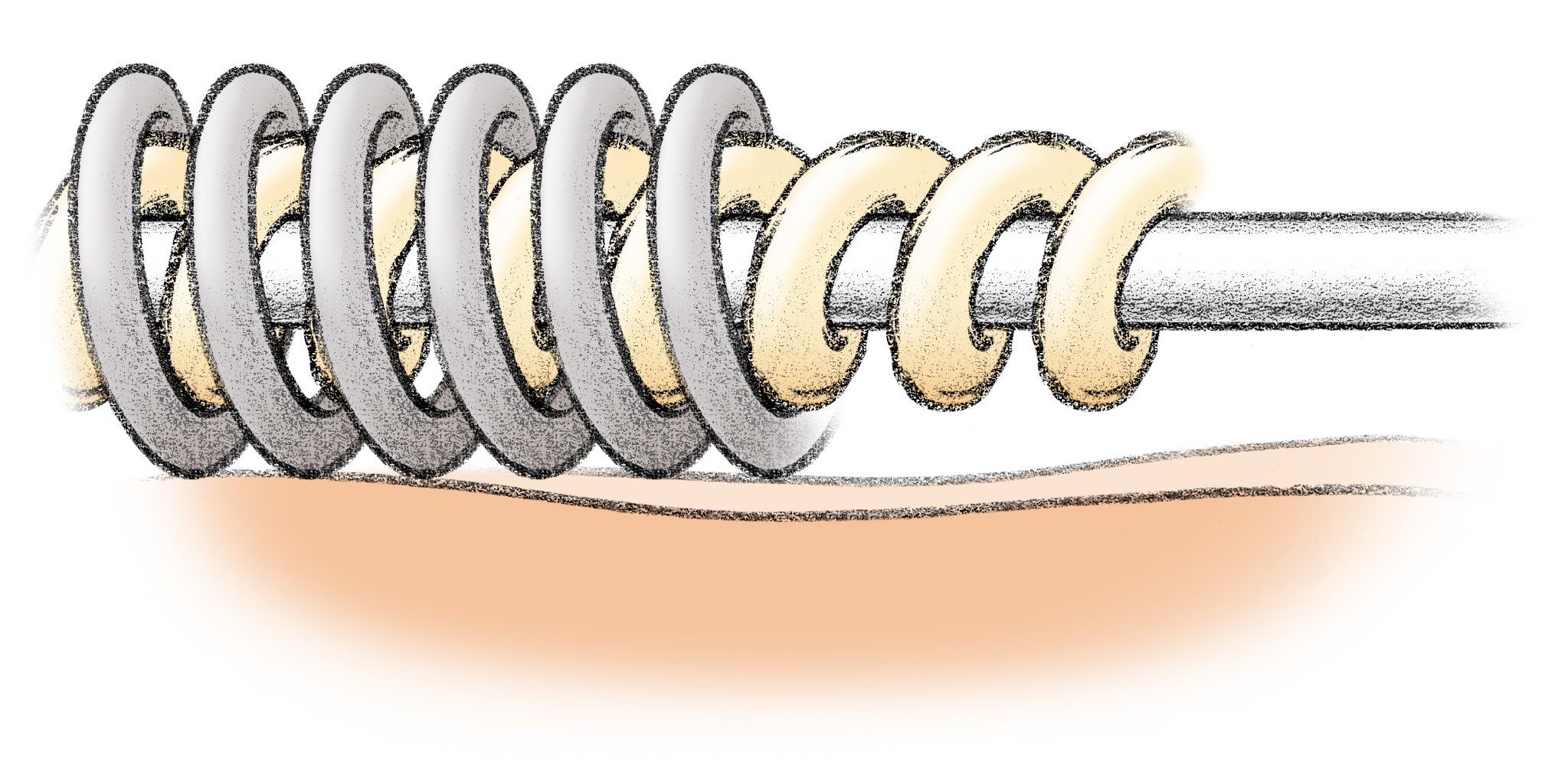 The core of the yarn houses the elastane which is important for the compression effect. The fine, breathable merino wool (beige in this picture) is surrounded by microfibre (light grey). This way, the wool doesn't come into direct contact with the skin and doesn't scratch. Thanks to the soft microfibre, the stocking glides smoothly across the skin. This allows for incredibly easy dressing and undressing. The combination of the different fibres creates a unique, exceptional comfort.
The power of merino wool
Merino sheep were brought to Australia and New Zealand with European settlers. Nowadays, these two countries are the main suppliers of merino wool. The climate in these regions has a major impact on the quality of this wool and its positive features. These are:
Thermoregulation:
A sheep's body temperature is always consistent – whether it's warm in summer or cold in winter. Merino wool is able to balance out these big fluctuations as it consists of 85% air. It's also down to the curly nature of the fibres – they curl up to 40 times per centimetre. This creates air chambers between the fibres which lock the body warmth and keep it at a consistent level. So when you hear about wool being warm, what really happens is that the wool stores the heat and thereby keeps the body warm.
Moisture-wicking:
Merino wool feels soft on the skin – even when exposed to moisture. That's because it can absorb a lot of water vapour without feeling damp. This is a particularly useful feature in summer: in warm weather, the material dries more quickly, and the evaporation creates a cooling effect. Together with the insulating air chamber, it cools the skin and protects it from external heat.
Odour control:
Merino wool is also dirt-repellent and odour-resistant – unlike many other synthetic fibres which can develop an unpleasant smell rather quickly. The reason for this is the scale-like surface structure of the wool: the bacteria causing the odour struggle to settle on there. Sweat is also chemically bound and thus can be neutralised for longer. So ultimately, merino wool is less prone to odours and very dirt-resistant.
Why we use merino wool for Lastofa Forte
Thanks to its many useful qualities, this miracle fibre is the perfect match for flat-knit compression stockings. If you wear compression garments on a daily basis, you'll know how important it is to have products that regulate the temperature, are kind to the skin, are breathable and are also comfortable to wear. That's why we use a clever yarn composition combining the natural fibre of merino wool and synthetic fibres which are needed for the medical compression.
Guaranteed no mulesing
When it comes to the subject of merino wool, the term 'mulesing' keeps coming up – a subject which we deal with in a responsible manner. In order to protect the sheep and their wool from flies, many farmers remove the sections of skin around the animal's tail. When the tissue grows back, it will scar over and the flies will not be able to settle into the wool – a cruel procedure that is very painful for the animals. Naturally, we renounce the mulesing procedure and always make sure that our wool is sourced from producers that comply with animal welfare standards and do not practice mulesing. That's why we only work with suppliers who are able to guarantee this.
---
Further information for you