Our Memory fashion colours have been popular with women wearing compression stockings for years. Following ice cream varieties, fruit and flowers, this year's fashion colours are inspired by gemstones.
Unique, precious and simply stunning – attributes that not only apply to gemstones but also to every individual woman and everyone who wears compression stockings. It's a key theme that served as the source of inspiration behind the Memory fashion colours 2021 and helped us create feminine designs based on these precious stones.
These are our beautiful colours: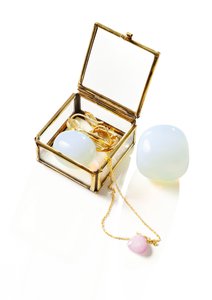 opal

rose quartz

jade

amber
Embrace spring with exciting shades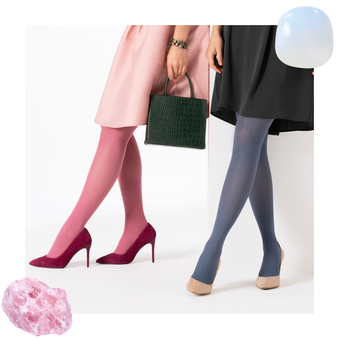 Spring is in full bloom – thanks to the two colours of opal and rose quartz. The light blue works perfectly in combination with beige and gold-coloured accessories while light fabrics are an ideal addition to the playful pink hue. And how about accentuating the outfit with a gemstone ring in light rose?

The stone of 1000 lights. Depending on how the light falls, this gem shimmers in a multitude of colours, giving it its unique appearance. Just like the stone, our fashion colour opal offers a variety of styling options: whether it's a silver-coloured necklace with an opal pendant, a dark green skirt or a dress in teal with matching handbag – this light blue shade will elevate your ensemble.


The fashion colour rose quartz is an intense pink colour that works particularly well with beige and different red hues. A bracelet in a pale rose colour completes the outfit and helps create a stylish and elegant look. Just like the gemstone itself, the fashion colour rose quartz symbolises romance and harmony.

Warm feel-good colours for autumn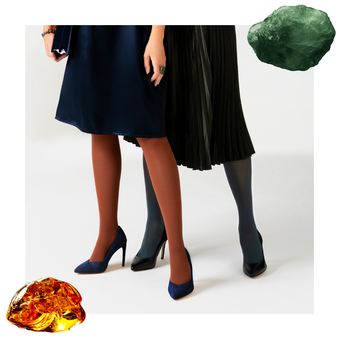 Autumn glows in the warm shades of jade and amber. The dark green colour goes well with pastel hues and rich brown. Gold-coloured jewellery will transform jade into the eye-catcher of autumn. The fashion colour amber is a great match for any light cream colour or a dark blue. Why not top it off by adding a fine necklace with an amber pendant?

The dark green shade highlights femininity and beauty – a must-have for every fan of Memory. In autumn and winter, jade can be worn with other darker colours and can also create gorgeous looks in combination with brown hues. Jade is the ideal Memory colour for those who want to put subtle emphasis on their legs.


The fashion colour amber radiates warmth and exudes an autumnal flair. High-quality fabrics like silk or sophisticated pieces of jewellery elevate every elegant outfit. An amber necklace or a matching ring will add the final touch.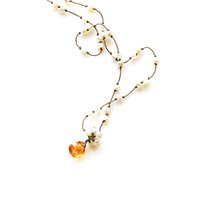 With subtle sheer properties and a delicate shine, the Memory compression stockings combine a stylish appearance with optimal efficacy. They help to treat vein disorders and are available as both ready-to-wear and made-to-measure products.
Memory is available in the compression classes 1 and 2.