The latest news from Ofa Bamberg. We'll keep you up to date. Follow us for the latest news and special events.
Oct 2021 | Save the Date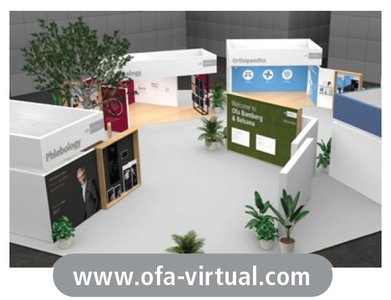 Meet us online: Ofa Bamberg & BELSANA Virtual Experience 2021 from 9th till 11th November and 15th to 17th November!
For many years now, trade shows have been a valuable opportunity to exchange ideas and get to know each other better. Personal contact was always a great advantage and made trade shows an indispensable event.
This year we decided to have a digital trade show instead, as we all know: Safety first!
From 9th – 11th November and 15th – 17th November you will be able to visit our various digital booths, get to know our wide range of products and talk to us in our live chat. This way we can connect and be safe at the same time.
Your access to our Ofa & BELSANA Virtual Experience 2021: www.ofa-virtual.com!
We are looking forward to meeting and connecting with you!