We see digitalisation as a major opportunity: for us, it's a chance to improve ourselves and to strengthen our competitive positioning – with new software, the expansion of our e-commerce and a solid digitalisation team. And one thing is always on our radar: the protection of data and security of our information. It sets us up perfectly for the digital future and all the exciting tasks that the digital age brings with it.
Electronic order and shop systems
Our online shop ofa24.de is constantly being developed further – and the goal is always to support the daily efforts of the medical supply trade. Be it express orders via EAN code, a new returns software or electronic patient files – we always focus on user-friendliness so that health care supply stores have more time for the actual consultation.
We offer our customers the additional service of a specialist trading portal. It's integrated into our online store and is therefore accessible to all users on portal.ofa24.de without the need to log in. It also acts as a digital magazine to inform customers about upcoming events and give news from our company, such as information about new products that are about to launch. Here, you'll also find exciting specialist articles under 'Topic of the month' which cover practical tips and guides for special company events, store design, customer service and much more.
This service pays off: our online shop and specialist trading portal have already been awarded the Innovationspreis-IT prize twice.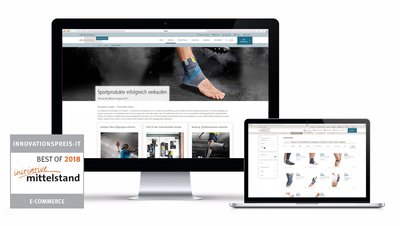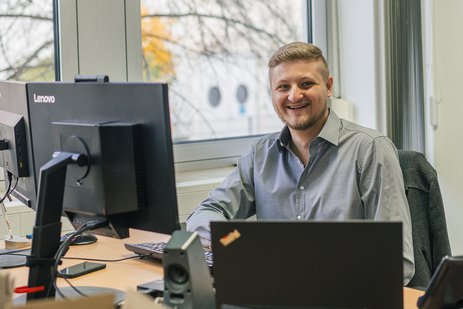 Integrating new software
We've always got our finger on the pulse of time: our IT department is constantly searching for new software solutions to make our work even more efficient and modern, helping us meet the challenges of the future. We react quickly to external circumstances, such as the COVID pandemic, and use tools like Microsoft Teams to organise meetings.
Data protection and IT security
Data protection affects all of us: the General Data Protection Regulation (GDPR) affects every employee who handles data within their company.
Ofa Bamberg GmbH implements the GDPR's requirements in a responsible manner. To guarantee our customers and employees a high degree of data protection and to prevent data protection violations, the following goals are of utmost importance to our corporate management:
Integration of an IT and data protection management system
Putting extensive accountability into practice in a pragmatic manner
Conscious decisions around the adaptation and implementation of data processing and IT systems
In order to make the subjects of data protection and information security part of our everyday lives, we have created our own awareness campaign with special activities, flyers and give-aways. It raises awareness about the subjects of data protection and social engineering as well as the use of the internet, e-mails and passwords. Our mascot of the campaign, 'Safety', can always be spotted, too.