Benefit of Aloe Vera skin-care agents in compression stockings
Clinical study
Patients with venous deficiency often suffer from dry skin. In fact, skin problems are the most common reason why patients discontinue compression therapy as shown in a study. Memory Aloe Vera continuously supplies moisture to the skin and thus makes an important contribution to patients' compliance.
The only compression stocking that while worn nurtures the skin permanently – without the need to replenish
Dry skin
Current studies show that patients, both male and female, often discontinue therapy when they find wearing their compression stockings an unpleasant experience. If they do not fit properly or their legs suffer from dry skin, the therapy is often jeopardized.
Though it should be considered that venous problems are often accompanied by dry skin. For the skin is no longer supplied with sufficient nutrients. This leads in combination with the – medically required – tight fit of compression stockings to an increased need for moisture.
Simply effective
Memory Aloe Vera contains a combination of Aloe Vera extracts and Vitamin E that is directly integrated into the yarn. It simply moisturises the skin when the stockings are worn. This can help skin irritation to subside and dry skin does not occur in the first place.
Extra long life time
The ingredients are dispensed in a controlled manner – for well over one hundred washings. The Memory Aloe Vera does not need to be replenished and can be washed in the usual way.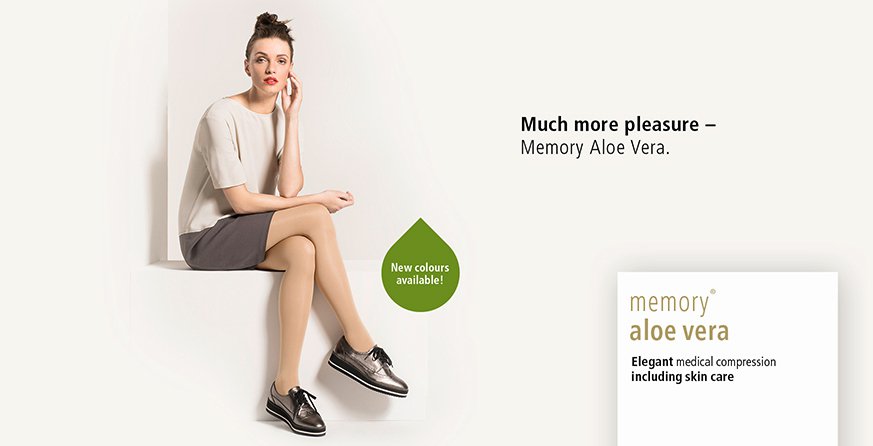 The ten colours of the Memory Aloe Vera colour range sound not just tempting, they are also vivid on the leg.
The Memory Aloe Vera colours:
sugar

marzipan

honey

caramel

brittle

nougat

chocolate

blueberry

poppy seeds

liquorice
The Memory Aloe Vera colours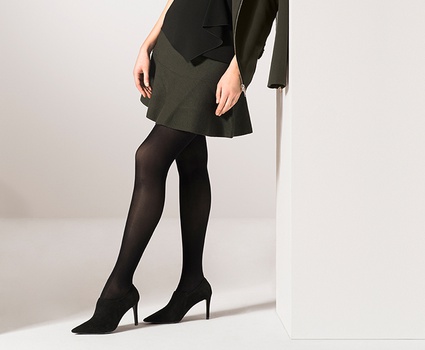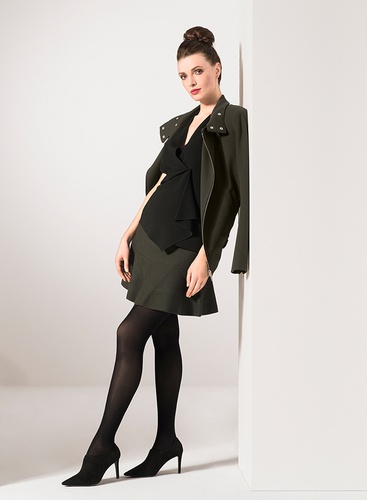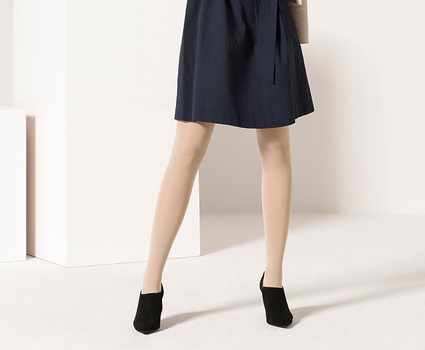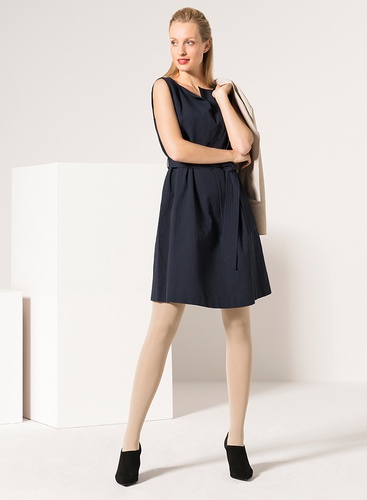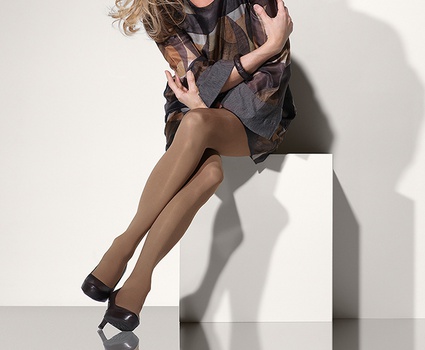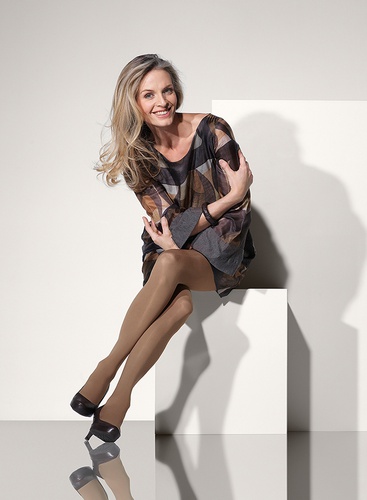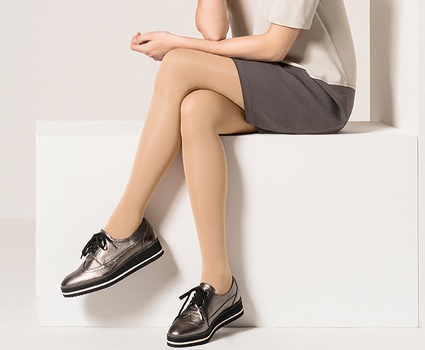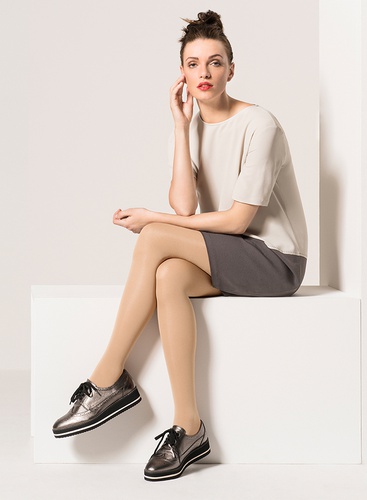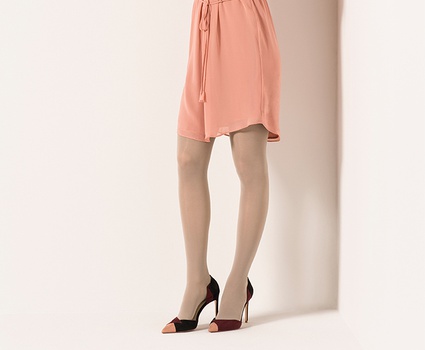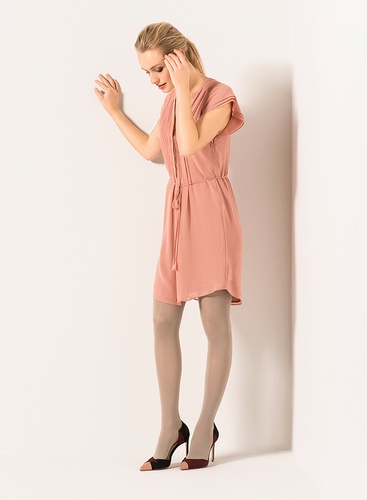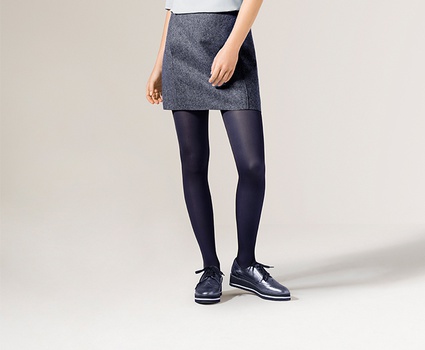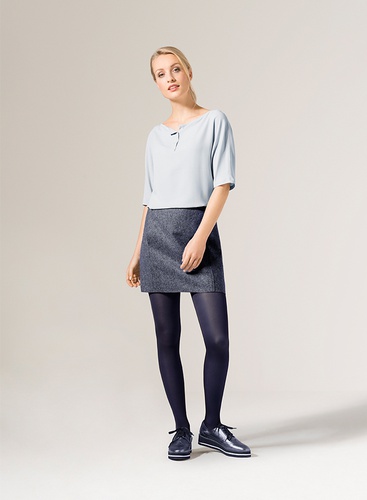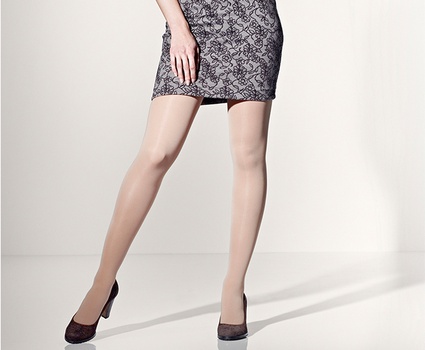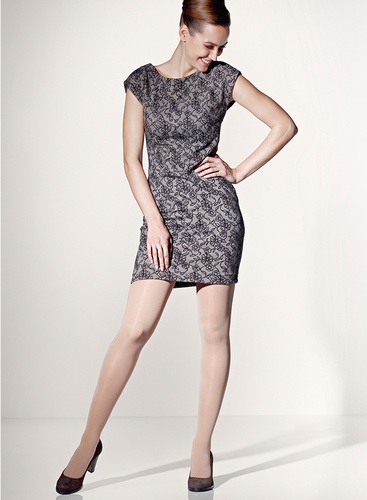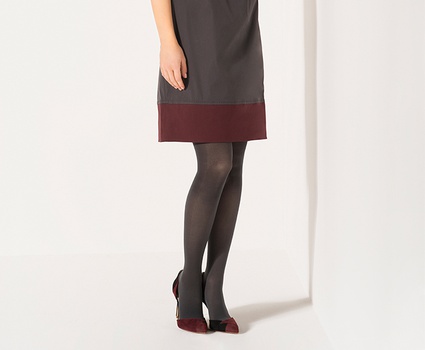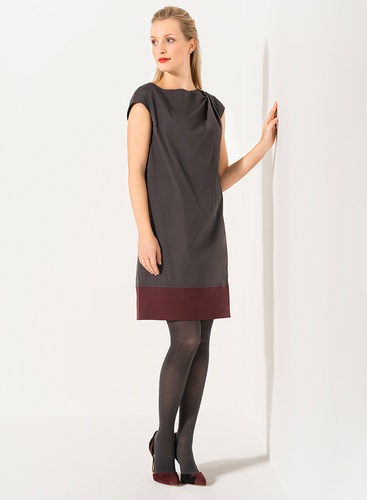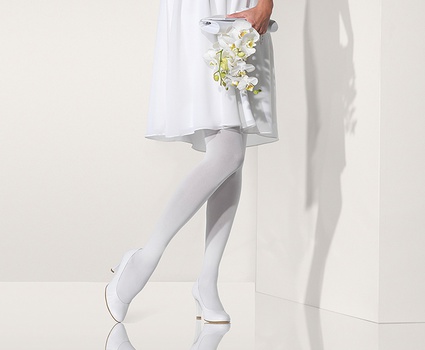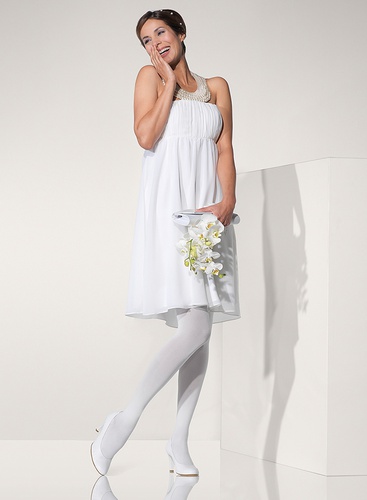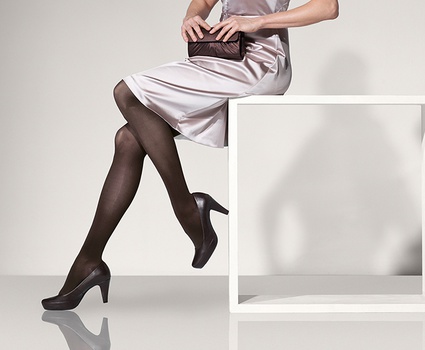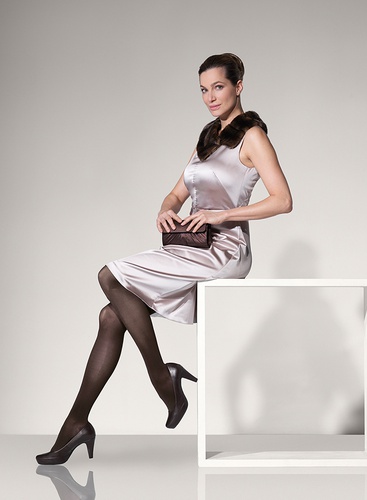 The new generation of compression stockings gives nourishment to the skin while being worn and help protect your legs against dryness. Memory care concept is based on the gentle power of Aloe Vera. The tropical medicinal plant has already been used for many years in the cosmetics sector on account of its nurturing and anti-oxidant effect. In addition, the Aloe Vera we use for our Memory care concept is grown organically.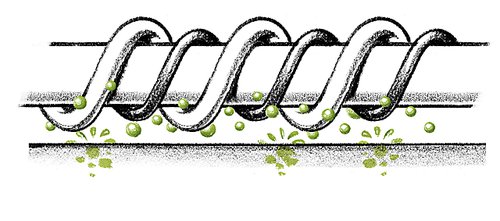 So kind to the skin
Compression stockings from the Memory Care Concept range care for your legs while you walk. The Aloe Vera extracts give your skin the moisture it needs and help reduce itching, a result of dry skin. They possess an anti-oxidative effect, dispense moisture and contain healthy vitamins and minerals.
Aloe Vera Plant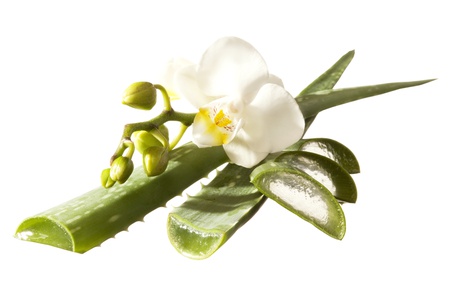 Microcapsules with moisturing ingredients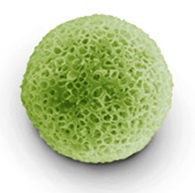 Memory Aloe Vera combines a transparent full-fashioned look and an elegant appearance with optimal care. A combination of ingredients of Aloe Vera extracts and vitamin E integrated into the yarn moisturises the skin naturally while the stockings are worn. Highly modern functional threads and sophisticated knitting technology create a pleasantly soft wearing comfort and make it noticeably easier to put the stockings on. Memory Aloe Vera: beautiful, healthy and cared for legs throughout the day.
Our products are produced after the highest quality standards. For more details please click here.
Cuff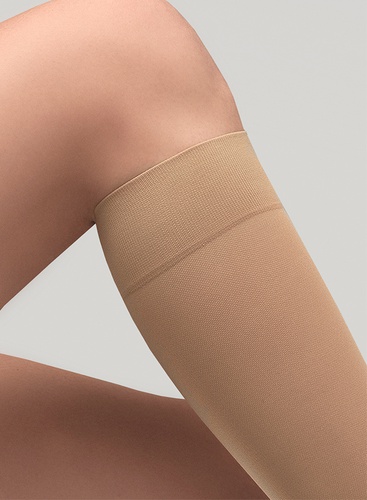 Thigh length stocking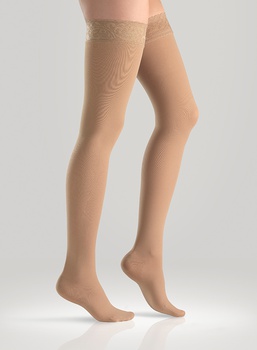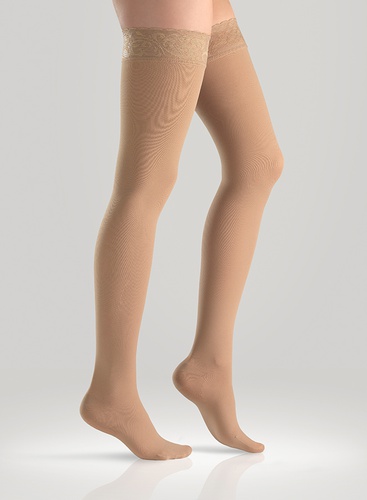 Closed soft toe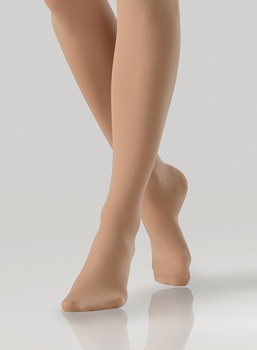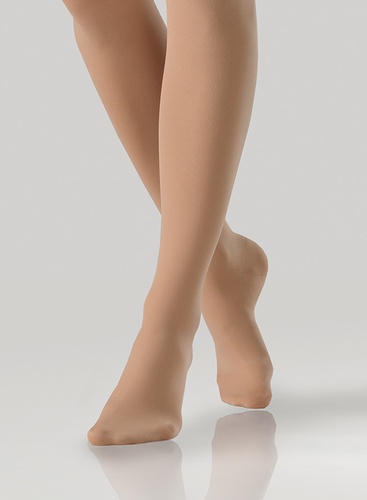 Knee-high stockings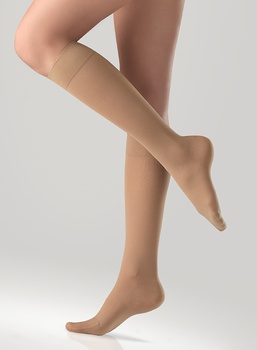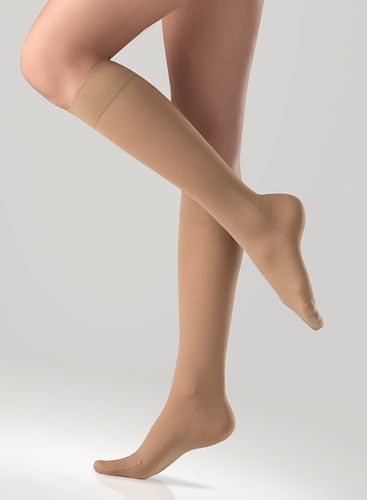 Open toe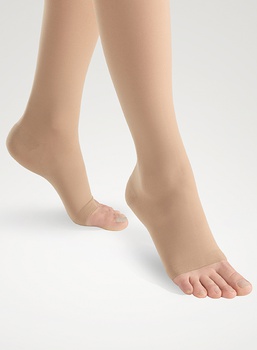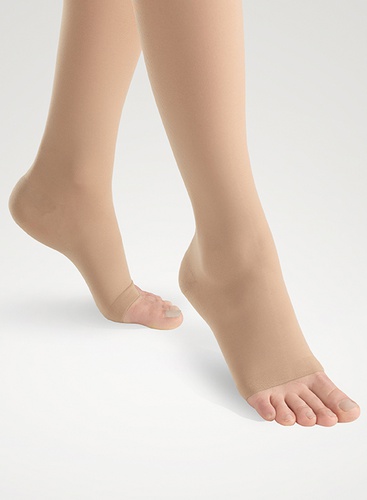 Tights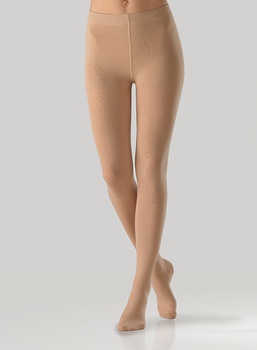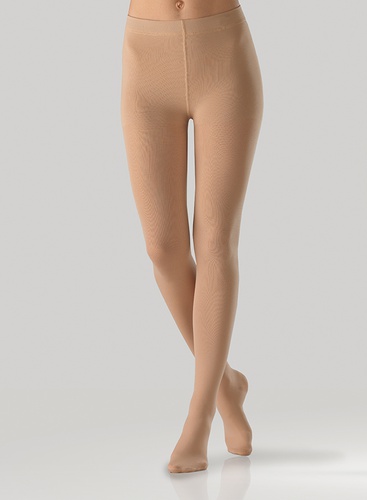 Slip panty part with patterned look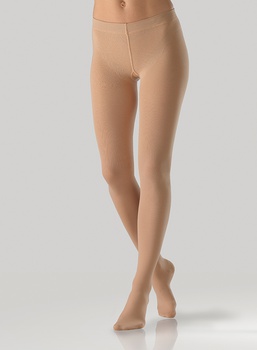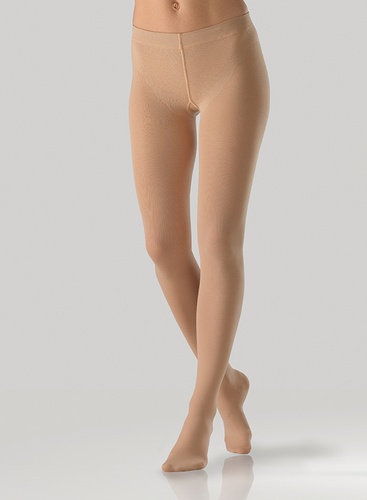 Extra wide panty part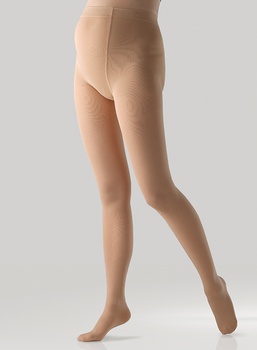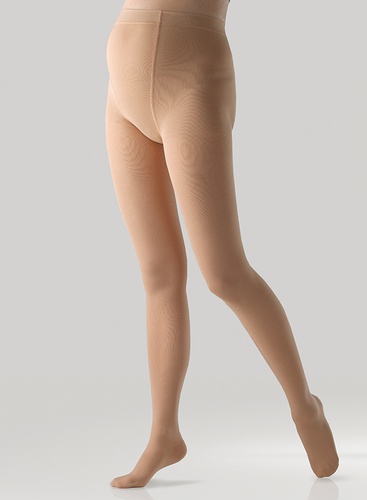 Five-size-system with
2 foot length with closed soft toe only
2 leg lengths
2 grip top widths
2 panty part widths
Foot
closed soft toe
open toe
asymmetrical toe as made to measure
Adhesive tape – a beautiful finish
All Memory Aloe Vera compression stockings have the same goal: the best hold and an elegant look. A stream of constant innovations have flowed into the development of adhesive tape, which offer both technical and visual advantages – simply a perfect finish.
Lace adhesive tape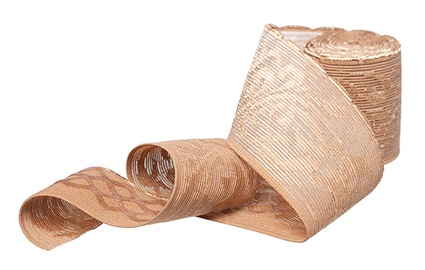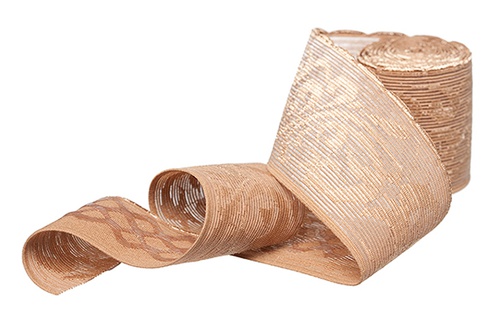 Fleur nub adhesive tape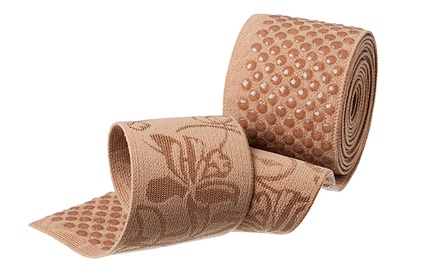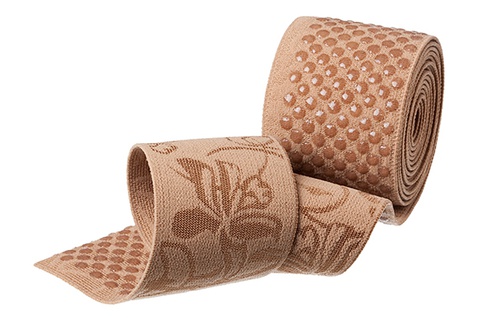 Nubbed adhesive tape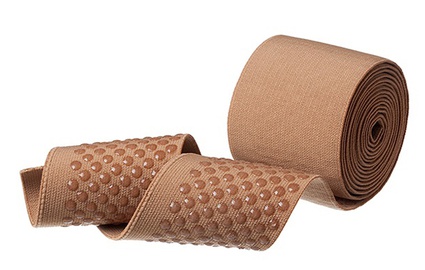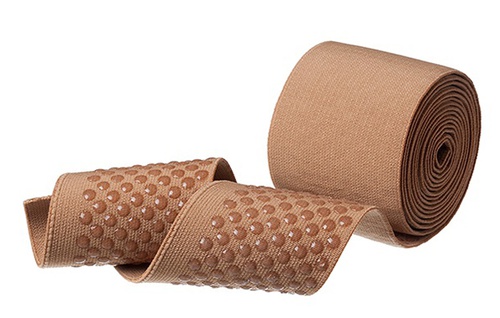 Rubber adhesive tape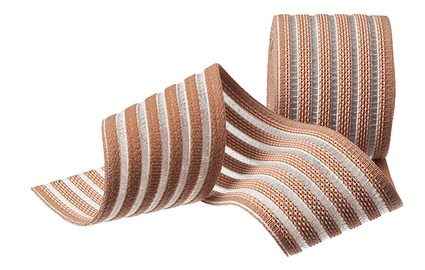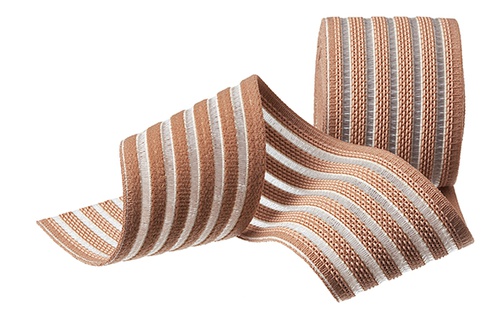 The slip-in, slip-out system does not make putting on compression stockings and pantyhose an early morning feat of skill but allows you to slip into the stocking and day with speed and ease.
The right way to wash compression stockings
The product is suitable for immediate use. Our recommendation: wash before wearing for the first time.
Wash every day (max. 40°C) and inside out.
With commercial mild detergent (particularly suitable for compression stockings is Ofa clean special detergent), don´t use fabric softener
Rinse well, but don´t rub or wring
Air dry on a towel or in a tumbler dryer (delicates programme), never iron or dry on a radiator
Store in a dry place, protect against direct sun
Avoid stockings with silicone coated grip tops being in contact with solvents, creams and moisturising soap, as the adhesiveness can be badly affected
Maintain regular foot care and sensible footwear
Pilling is normal with textiles and no grounds for complaint
Never repair stockings yourself but return the damaged stocking to the specialist dealer the stocking was bought from