Every year, four new colours appear in the Memory range.
But now we are celebrating a first: Your favourite colours from the previous years have been voted on and the most popular shades have now returned to shop shelves.
The following colours are making a comeback:
Dahlia

Mallow

Gentian

Dandelion
In recent years, many different colours have proven themselves as part of the Memory colour range: from a rich lemon yellow to a jazzy pink and even to a delicate shade of pastel, every woman was able to find the appropriate shade in the colours of the previous year. This year, however, four colours are back in the limelight, making it possible for many customers to once again wear their favourite colours.
Eight colours from the Memory range in recent years were selected for people to vote on: the bordeaux red Dahlia, the pastel shade of Mallow, the grey shade of Dandelion, and the dark blue Gentian prevailed over the other colours in the range.
The pink shade of Mallow and the dark red Dahlia are refreshing on a sunny day and emphasise both light and dark skin tones. The muted colours of Dandelion and Gentian exude both tranquility and durability, making your legs the elegant centre of attention. The Memory Favourite Colours 2020 range also perfectly combines medical benefits with a stylish appearance. 
For many people, tights are simply a basic necessity: but for us at Ofa Bamberg, we're going for the entire look with our stockings and tights. The Memory Favourite Colours range emphasises each style of stockings and tights – whether this is a part of a laid-back streetstyle, a casual shopping outfit, or an elegant evening gown.
You're my favourite thing to wear
With Mallow, Dahlia, Dandelion and Gentian, your favourites are back. Each of these colours has its own special features and evoke different emotions. It's therefore unsurprising that every woman prefers a different colour.
We asked four women which shade is a personal highlight for them and why.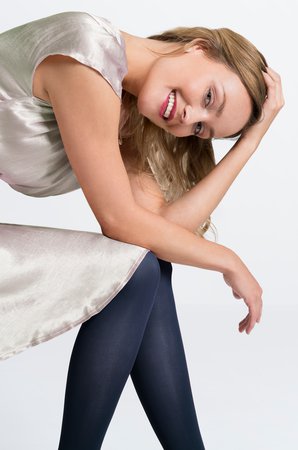 I can hardly believe that Gentian has been voted as a favourite colour and that I can once again wear my favourite colour this year. As a fan of the Royal Family, I like this regal colour especially; it is both elegant and classic, perfectly complementing a chic clothing style. This timeless dark shade of blue is definitely the new black for me!

Which colour is my favourite? The bordeaux red shade of Dahlia, of course. It's great that so many others enjoy this colour too. As a romantic at heart, the Dahlia colour emphasises my femininity and expertly puts my seductive side at the centre of attention. I also like the fact that it reflects my self-confident nature.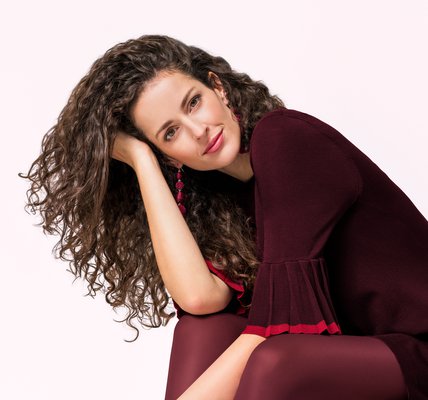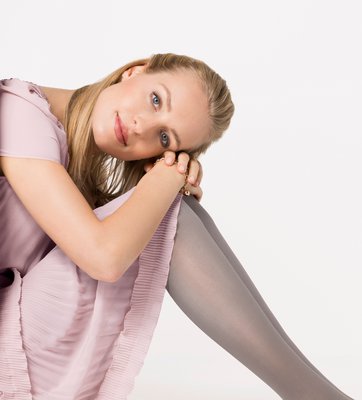 My favourite colour was Dandelion right from the start. I can't get enough of it. This shade of grey looks different with every colour combination and gives a calmness to each outfit. My wardrobe is full of scandinavian colours, such as beige and light blue, and really works well with Dandelion because every style is an option with this colour.

I love shades of pastel and so I'm very pleased that Mallow was voted as one of the favourite colours. This colour is very feminine and light, which makes it easy for me to associate the compression that it provides with a sort of womanly elegance. Sometimes we all just want to feel like a princess, right?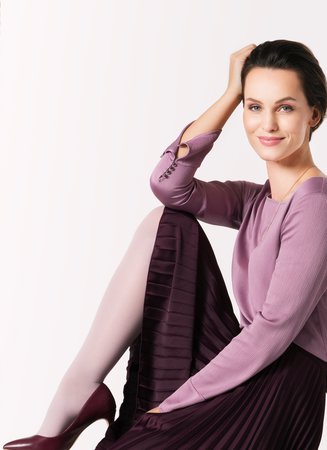 Memory compression stockings are the classy companion for the fashion-conscious woman. With a delicate transparency and a light sheen, they are also useful in treating vein disorders. Memory is available in batches or mass produced. Memory is available in compression classes 1 and 2.