Energy boost for your legs
Ofa 365 fine stockings are available as knee-length socks as well as hold-ups or tights. As a result, the wellness stockings in a fine stocking look offer a choice for every taste. The four classic colors complete the range.
The knee socks are available in three sizes, based on shoe sizes from 35 to 43. The Ofa 365 fine hold-ups and tights are available in seven sizes, which are selected according to the garment size.
The sizes

The colors
Available in 4 different colors, the Ofa 365 fine stockings are ideal for different skin tones and a stylish appearance in black.
Blackberry 70 den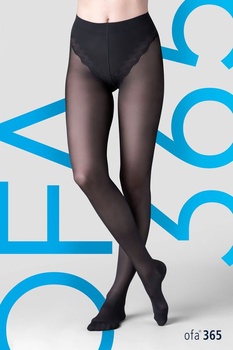 Blackberry 140 den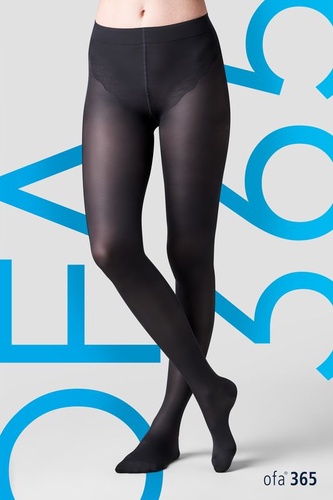 Macadamia 70 den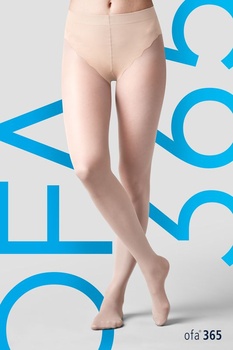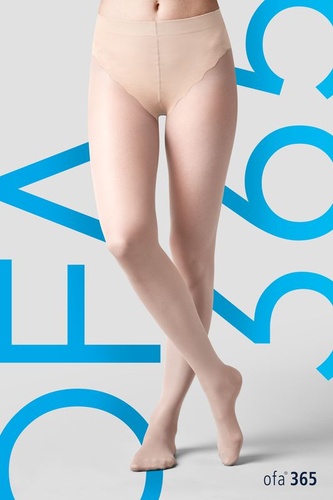 Almond 70 den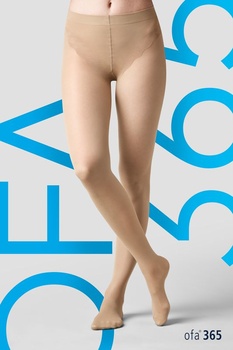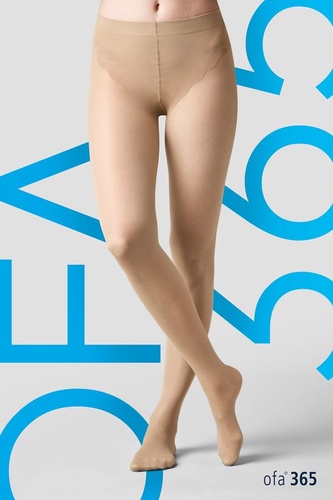 Hazelnut 70 den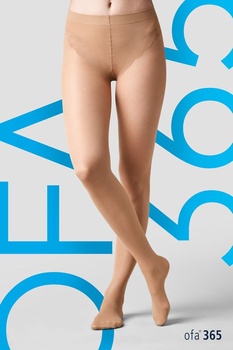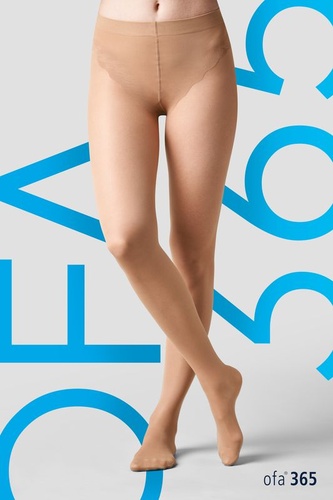 Knee stockings 140 den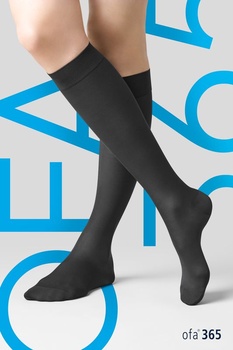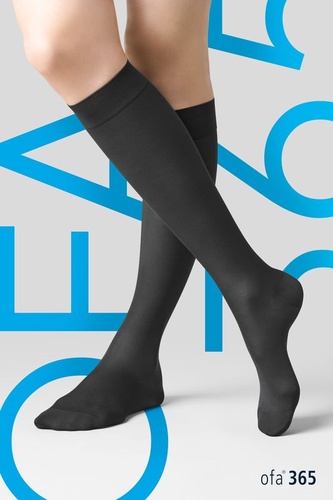 Stay-ups 140 den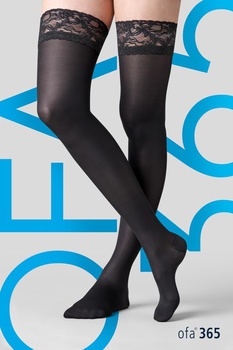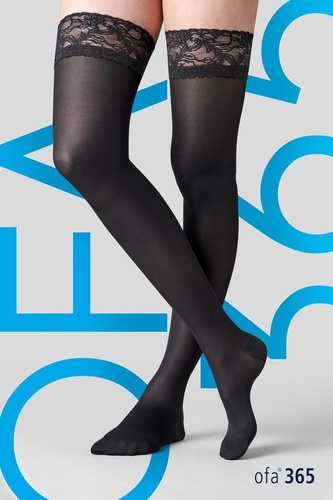 Macadamia

Almond

Hazelnut

Blackberry
From revitalization to therapy
Find the right product now!
Revitalization

Ofa 365
Revitalizing stockings for everyday use

Ofa 365 are the revitalizing stockings for everyday use.
They provide more energy and healthy legs. The size is determined by the shoe size and standard size.

Prevention

Gilofa
Compressing vital and travel stockings

Gilofa products promote blood circulation and offer an optimal fit because of the fact that the sizes are determined by the individual leg measurements. The compressing vital and travel stockings are the perfect everyday companion.  

Therapy

Memory
The elegant medical compression

Memory compression stockings were developed for today's fashion-conscious woman. With a slight transparency and delicate shine, they are used for venous disorders. Memory combines medical effectiveness with fashionable elegance.

Therapy

Lastofa
The universal medical compression

Lastofa is the all-rounder. The modern stocking suitable for everyday use
guarantees a secure fit in many versions. Lastofa offers highest medical effectiveness and is the ideal care for men and women.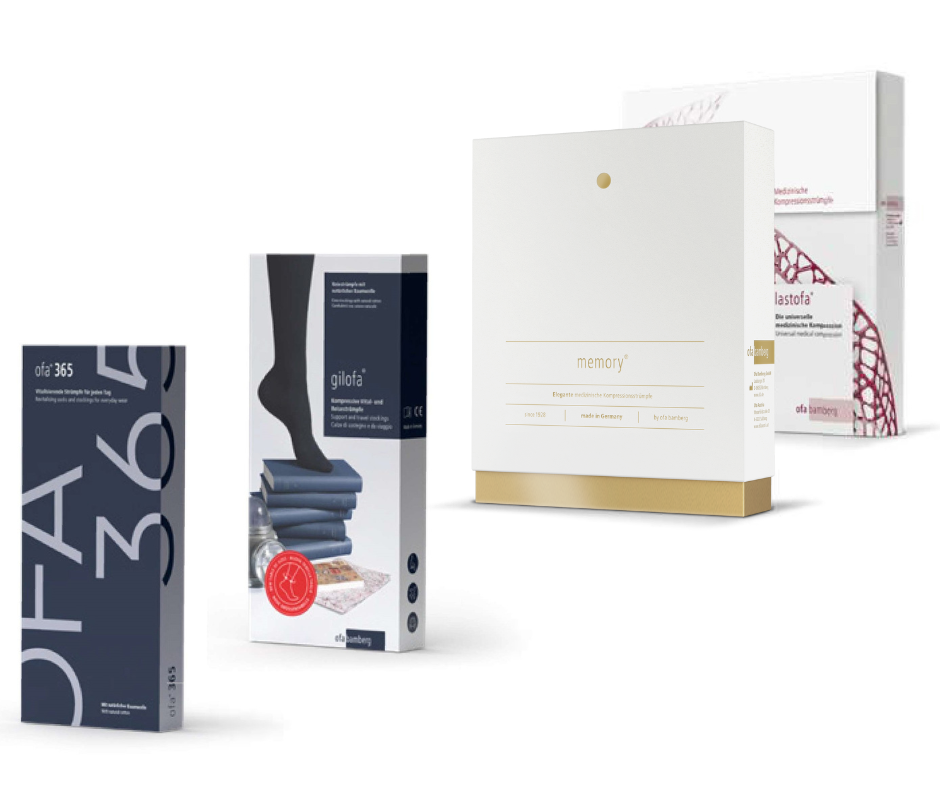 The right care for a long product life
The product is suitable for immediate use. Our recommendation: Wash before the first use. Afterwards, wash daily by hand or in the gentle cycle of your machine, turned inside out.
Ensure regular foot care and proper footwear.
Wash the stockings separately, preferably in a laundry net, as bright colors can bleed out during the first few wash cycles.
Wash the stockings separately with mild detergent without softeners (e.g. Ofa Clean special detergent ) at a maximum temperature of 30° C and rinse thoroughly.
The stockings can be spun gently, but please do not wring them out.
Dry your compression stockings in the air or in the gentle cycle of your dryer, but do not place them on the radiator or in direct sunlight and do not iron them.
To maintain the functionality of the stockings, please do not use chemical detergents, bleach, benzine or fabric softener
Support stockings are largely insensitive to fats and oils, but should not come into contact with ointments.
Store the stockings dry and protected from sun and heat, if possible in their original packaging.