Perfect on the move
Thanks to its high breathability, Gilofa Travel is ideal to wear while travelling. It supports blood circulation and helps prevent travel thrombosis, thus making it perfect for all trips, whether you have a long trip to a scenic lake up ahead, hours of flying to an exotic holiday destination, or you're heading off for a business trip. Tailored to the individual, Gilofa Travel is available as a knee-high stocking in four different sizes. The size of Gilofa Travel depends on the individual circumference and length measurements to ensure a perfect fit and correct pressure distribution.
The sizes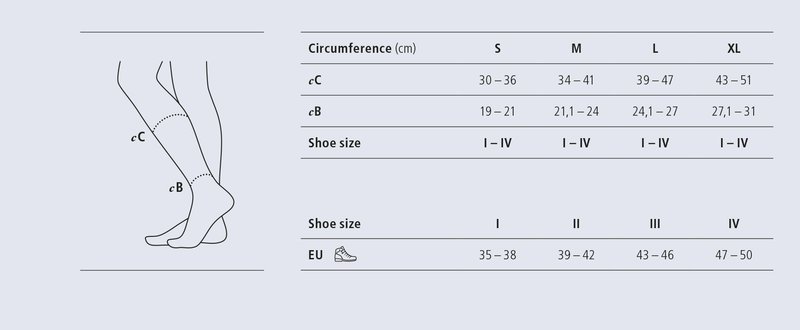 The colours
Gilofa Travel is available in four colours and can, therefore, be combined with any travel outfit.
Gilofa Travel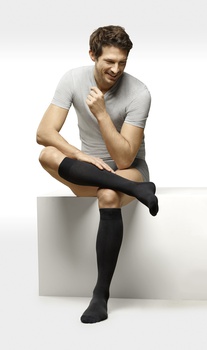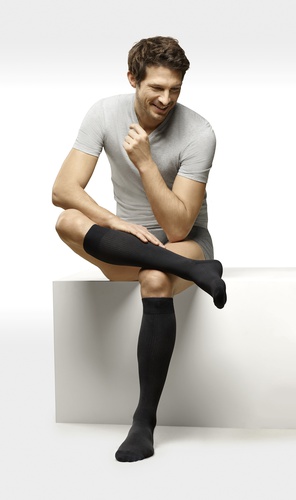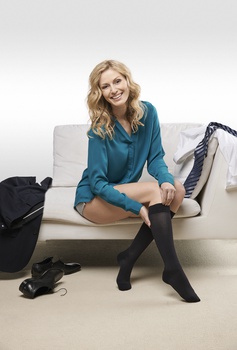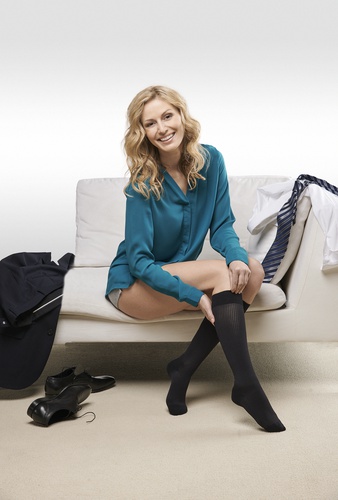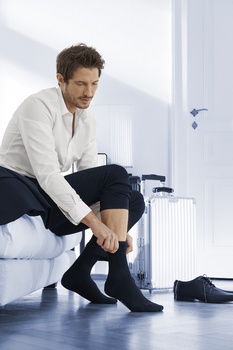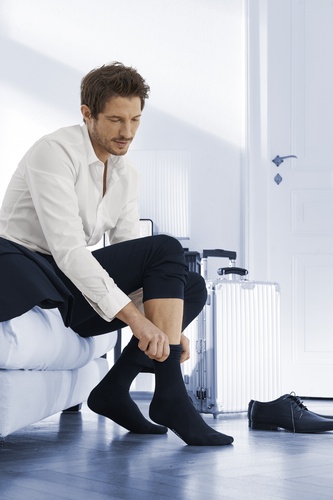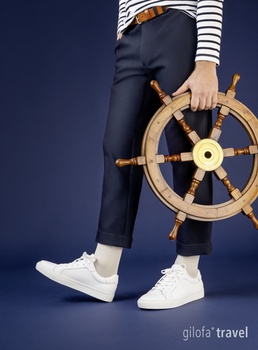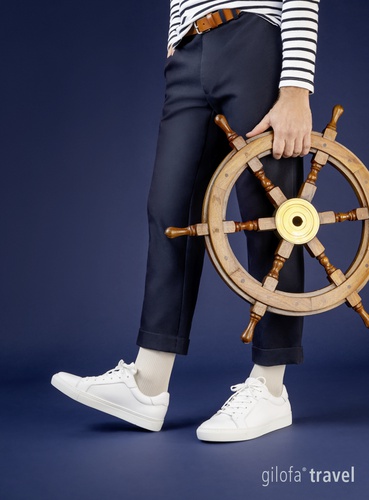 Compressive support that's perfect all!
The upright gait of humans is the beginning of all vein problems. While the oxygen-enriched blood reaches the legs almost by itself, returning to the heart is a little more difficult. The need to pump the oxygen-poor blood from below back up to the heart. While walking, our calf muscles, among other things, support the veins, squeeze them together and thus push the blood upwards. However, people who stand or sit a lot make their veins' job a lot harder. This can cause the blood to pool in the legs.
Salespeople, field staff, frequent travellers, office workers, and many other professional groups will be all familiar with this problem. In the evening, their legs are often swollen, tired, and feel heavy. In these cases, it is advisable to take precautions by wearing support stockings to help promote circulation and prevent travel thrombosis.
Thanks to their different designs, compression vital and travel stockings are ideal for every occasion and different needs. All variations are tailored to fit individual leg measurements.
The stocking exerts controlled pressure on the leg from outside.

The blood inside the veins flows better and faster.
The right care for a long product life
The product is suitable for immediate use. Our recommendation is to wash the items before the first use. Afterwards, wash daily by hand or by using a gentle cycle in your washing machine with the stockings turned inside-out.
Ensure regular foot care and proper footwear.
Wash the stockings separately, preferably in a laundry net, as bright colours can bleed out during the first few wash cycles.
Wash the stockings separately with mild detergent and without softeners (e.g. Ofa Clean special detergent ) at a maximum temperature of 40° C and rinse thoroughly.
The stockings can be spun gently but please do not wring them out after washing them.
Air-dry your compression stockings or wash them using a gentle cycle in your washing machine but do not place them on radiators or in direct sunlight and do not iron them.
To maintain the functionality of the stockings, please do not use chemical detergents, bleach, benzine, or fabric softener.
Support stockings are largely insensitive to fats and oils but should not come into contact with ointments.
Store the stockings dry and protected from sun and heat and keep them in their original packaging if possible.