That for us medical efficacy and appearance are no contradiction is confirmed not only by satisfied users. Our products have also on several occasions won renowned Design Awards.
Red Dot Design Awards
Memory has proven that medical efficacy and an attractive appearance are a perfect match. These elegant stockings were in 2012 awarded the red dot design award for modern design and ingenious details.
To combine following the example of nature function and design intelligently ---this thought guided the development of Dynamics Plus supports. The Dynamics Plus knee support was for this very reason awarded the Red Dot Design Award in 2014.
The well-thought out product design of the Dynamics Plus elbow support also convinced the Red Dot jury: In 2015 it won the award for the refined product design of the support.
About the Award
The Red Dot Design Award is one of the most renowned design prizes world-wide and is highly regarded by experts as well as by consumers. The jury judged besides style and design also the functionality and the feel of the product.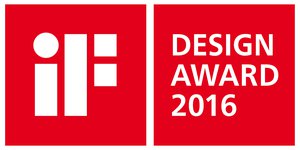 iF Design Awards
The Dynamics Plus Knee support received the renowned design prize: in 2016 the iF Design Award went to Bamberg.
About the award
The iF Design Award has for more than 60 years been given for outstanding product and packaging design as well as for commendable communications campaigns. The iF Design Awards are among the greatest and most important international design competitions.
German Design Award
Already in 2014 our medical compression stockings Memory were nominated for the German Design Award, because the design "stood out from the many others and convinces down to the last detail".
For its functional extras, which fuse harmoniously with the design, the Dynamics Plus Knee Support also won the German Design Award 2016 with Special Mention.
About the award
In the case of the German Design Award top-class products and projects in the field of product and communications design, prominent designers and young talented designers are acclaimed. The award is given by the German Design Council of the German Brand Institute.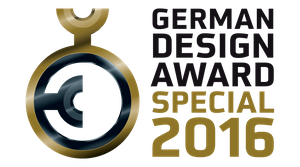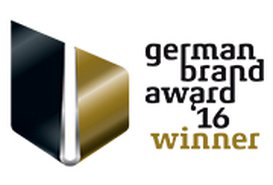 German Brand Award
For the first time the prize-winners of the German Brand Award were declared in Berlin on 16th June 2016 – amongst them also our company in the category Industry Excellence in Branding. We received the award for being one of the best corporate brands in the Medical & Health sector.
About the award
The German Brand Award is by their own account "the first competition covering all the subject areas of modern marketing management". The award is given by the German Brand Institute and German Design Council, launched in 1953 by the German Parliament and founded by the Federation of German Industries.