'Running is like meditation to me'
Introducing Yvonne – an exercise enthusiast who empowers others with lipedema.
Yvonne is 41 years old. Every day, she motivates herself to exercise. As a result, running and qigong are now part of her daily routine – often even first thing in the morning when the rest of the country is still hitting the snooze button. Yvonne received her diagnosis in November 2017. In her case, it's inherited from her family: 'My aunt suffers from lipo-lymphedema', she tells us.
Yvonne had long since suspected that she might have lipedema herself. Nevertheless, this didn't deter her from following her big dream of running the Berlin marathon in 2016. 'Back then, the possibility of me having lipedema was only a hunch. But I thought to myself that I didn't lose 40kg just to be told "you can't run a marathon". And I didn't let it stop me – after 42.195km and 5 hours, 9 minutes and 34 seconds, I crossed the finish line.'
With ease and a zest for life
At first, Yvonne seems like a sporty woman who enjoys life to the fullest. You'd only notice her legs at second glance. 'Misshapen', she calls it. Although she massively reduced her weight two years before her diagnosis, her legs stayed the same. It was only when she got her diagnosis that she knew why. And also why her legs sometimes hurt so much. 'On some days, I wake up in the morning and it feels like my legs are made of lead." Giving up her exercise because of this is out of the question for the 41-year-old: 'Going for a run on such days can be a real challenge. But I know that I'll feel better afterwards, so I'll just get up and start running.' Yvonne owes this easiness and vitality to her positive attitude, her husband and her loved ones who are always by Yvonne's side and support her. 'I know that the illness is there, but I don't let it determine my life. It's a part of me and that's it.'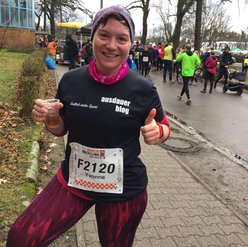 'By running, stretching extensively, working with the Blackroll and even practising qigong, I don't need lymph drainages and don't have to wear compression clothes 24/7.'
Yvonne has found her very own therapy – and while compression stockings are part of that, there's more to it than that: 'To me, exercise means freedom and the daily victory over the illness. Running is like meditation to me. It allows me to switch off and completely focus on myself. It's an excellent way to process everyday problems and work issues.' What's more, Yvonne has been practising qigong for quite some time – a Chinese form of meditation and exercise which focuses on exercising both body and mind. 'Qigong complements my running as it gives me inner peace, a balanced mind and strength.' 
Being sporty despite lipedema
These are features you'll immediately notice when speaking to Yvonne. It's not the illness that commands her life, but the exercise which gives her so much strength and confidence. 'I would like to see more health professionals encouraging women with lipedema to be more active and do sports. You can still be sporty if you've got lipedema. Sure, you need to overcome a lot of inner struggles to get out and start running, for example. But this amazing feeling afterwards of knowing you've done something good for your body is priceless', says Yvonne. 'Initially, I was told: running isn't good for you. The connective tissue isn't strong enough. It makes running really dangerous. That's all rubbish – my medical consultant confirmed that running is beneficial and that I should definitely continue. By running, stretching extensively, working with the Blackroll and even practising qigong, I don't need lymph drainages and don't have to wear compression clothes 24/7.'
Yvonne's already got plans for the future: 'I would like to run another marathon. I'm just not quite sure which one. But there's definitely going to be another one.'
2018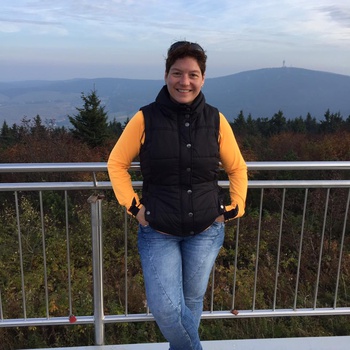 2017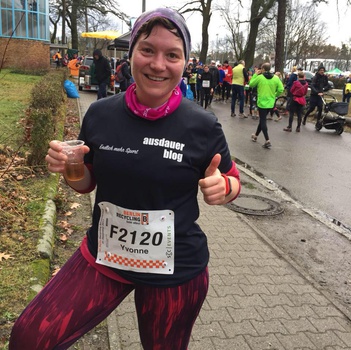 2016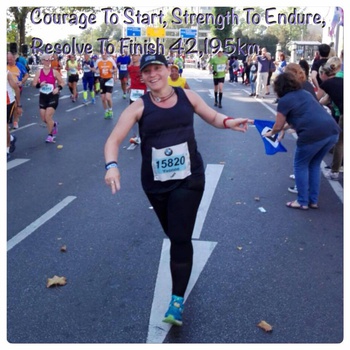 2013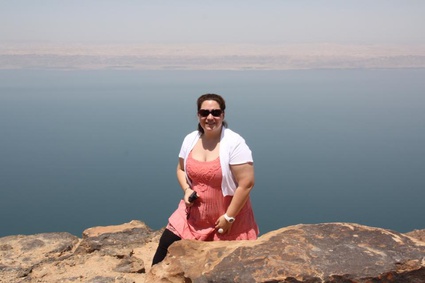 2013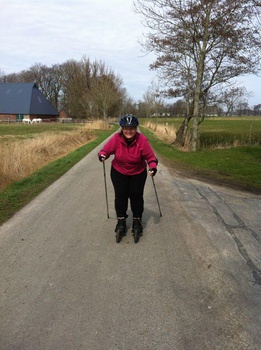 Name: Yvonne F.
Age: 41
Interests: running, reading, exploring the world
Favourite song: What Are You Waiting For – Nickelback
Favourite food: pumpkin soup
My favourite drink: ginger tea
My favourite pastime: running, running, running :-)
I can't do without this piece of clothing: 7/8 running tights and performance running shirt
A real #LipödemMutmacher
In Yvonne's Instagram posts, her daily exercise routine plays the central part. Thanks to her posts, her friends can participate in her sporty life. Her lipedema only makes a rare appearance in her posts – in Yvonne's life, her illness doesn't have much say. That's why Yvonne is part of the #LipödemMutmacher initiative. Here, she tells others about the distances of her daily runs, she shares photos of her running routes and shows how much she loves life day after day.
The initiative #LipödemMutmacher is aimed at women who share their daily challenges with lipedema. By collecting posts from different people who are affected by lipedema, we're creating an information platform that is unique of its kind.
Yvonne is a #LipödemMutmacher
Sport plays the main role in her daily Instagram posts.