The situation
Sustainability and environmental protection are our concern
To counteract climate change, we must reduce the consumption of water and non-renewable resources.
We should also better use the possibilities of recycling.
Careful use of natural resources is a key challenge that affects us all.

We make the first step
We have been working for a long time to produce environmentally friendly – whether through energy-saving measures or in the optimization of production processes in the company.
We know that there is a lot to do. It is a long way to a better and above all clean world. Even if we are just at the beginning, we have already made considerable progress.

Our contribution
Lastofa Verde is Ofa Bamberg's first sustainable medical compression stocking.
Sustainable, because it consists to a large extent of the vegetable raw material castor-oil plant, which is continuously growing in dry regions where no other agricultural products can be grown. A fully renewable resource that does not pollute the environment through its cultivation and extraction.
In addition to its sustainable production, the innovative natural castor-oil fiber has further advantages: it is quick-drying and extremely resistant, ultralight and very elastic. This makes it perfect for the use in our compression stockings.
Sustainable, too, because we dye Lastofa Verde in a natural way. The outer walnut shells give their colour to the stocking during the dyeing process, which makes the attractive tone.
The first sustainable compression: Lastofa Verde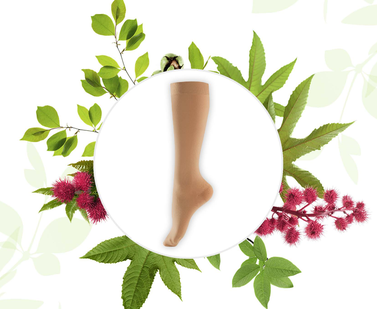 Castor-oil plant – the miracle plant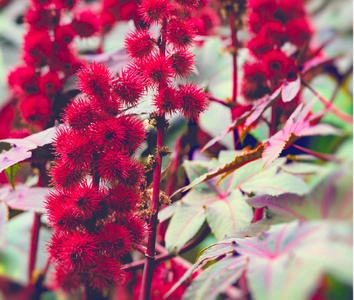 The plant prefers a sunny, warm and windless place, needs little water and tolerates longer periods of drought. It grows where nothing else grows. It is not suitable for consumption - neither for humans nor animals.
Walnut shells – the miracle colour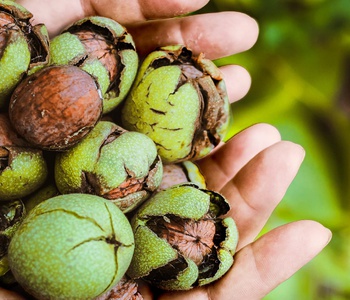 The outer walnut shells have a very high colouring power. Thus, when dyeing Lastofa Verde we can completely do without chemical additives. This protects the waters and thus the environment.

Our mission
We are not there yet. But we are on the way.
A sustainable stocking needs a sustainable appearance. Therefore, the new Lastofa Verde packaging consists of environmentally friendly materials, such as recycling paper.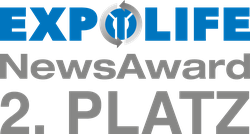 Fairly new and already awarded
Lastofa Verde takes the second place of the News Award 2019, which was announced during the Expolife in Kassel. Visitors to the fair had the opportunity to vote for their favorites from 30 news entries by ballot. The award underpins that Lastofa Verde is on the pulse of the times.
This is the first step to a sustainable future. Help us to make ecologically produced compression stockings successful.
Your opinion is important to us
What do you think of Lastofa Verde?
Lastofa Verde is the first sustainable compression stocking from Ofa Bamberg. By purchasing this product, you are helping to protect the environment. What do you think of Lastofa Verde?
Your opinion is asked.
Note on data protection
The completion of this form is on a voluntary basis and is completely anonymous. This survey is for marketing purposes only and not for collection of personal information.