Long-haul flights as well as long car or train journeys can be a severe strain on the legs. Sitting for hours on end slows down blood circulation and may increase the risk of thrombosis. Reduced air pressure and low air humidity inside the plane are further risk factors.
The graded level of compression of Gilofa Travel is reduced from the ankle upwards, thus supporting blood return, helping to combat leg swelling and preventing travel thrombosis. The correct fit is crucial for achieving the optimal effect of the socks. The right size of Gilofa Travel is therefore based on individual circumference and foot length measurements.
Support stockings
Support stockings must not be confused with compression stockings either. These are only suitable for people with healthy veins to guard against tired, heavy legs after long periods of standing or sitting, although they are also effective against traveller's thrombosis. As a prophylactic measure these products are not reimbursed by statutory health insurers, and cannot replace compression stockings for people with pre-existing venous disease.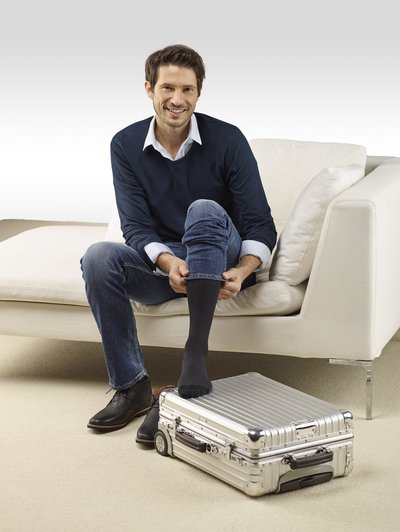 All advantages of Gilofa Travel at one glance
More wearing comfort due to a lightly cushioned sole
Special yarns for a better moisture balance, which causes an agreeable climate in the foot area and prevents foot odour
An optimal fit due to the determination of circumference C and B in combination with the right shoe size
Noticeable compression on the lines of ccl. 1 but nevertheless easy to put on and with a smooth grip
No cutting in of the comfort band
The sizes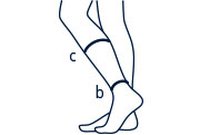 Measuring points
Circumference:
|   | S | M | L | XL |
| --- | --- | --- | --- | --- |
| b | 30 – 36 | 34 – 41 | 39 – 47 | 43 – 51 |
| c | 19 – 21 | 21,1 – 24 | 24,1 – 27 | 27,1 – 31 |
Shoesizes:
|   | I | II | III | IV |
| --- | --- | --- | --- | --- |
| EU | 35 – 38 | 39 – 42 | 43 – 46 | 47 – 50 |
| UK | 2,5 – 5 | 5,5 – 8,5 | 9 – 11,5 | 12 – 15 |
| US m | 3,5 – 6 | 6,5 – 9,5 | 10 – 12,5 | 13 – 16 |
| US f | 4,5 – 7 | 7,5 – 10,5 | 11 – 13,5 | 14 – 17 |
The colours
Gilofa Travel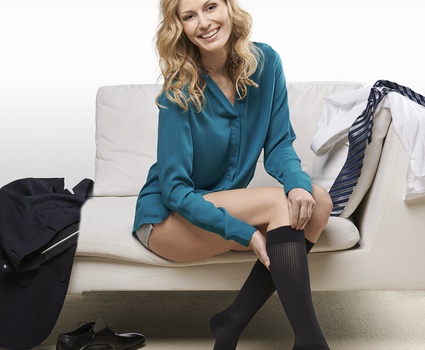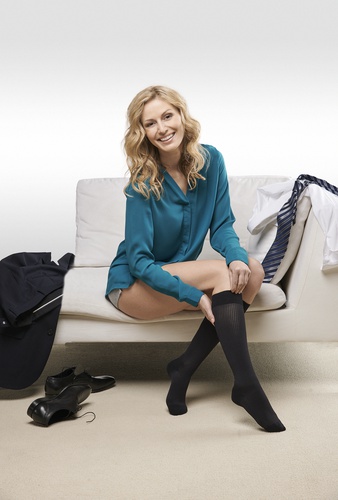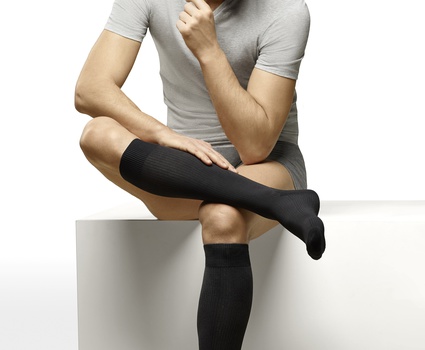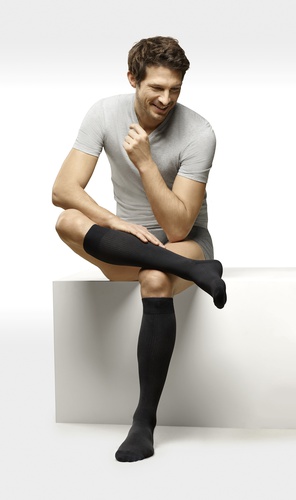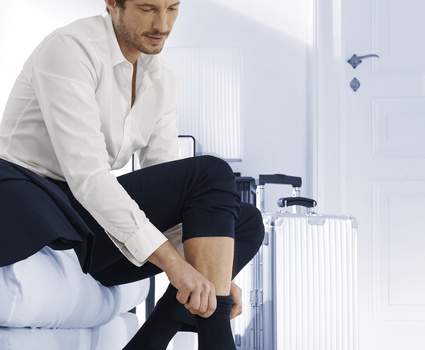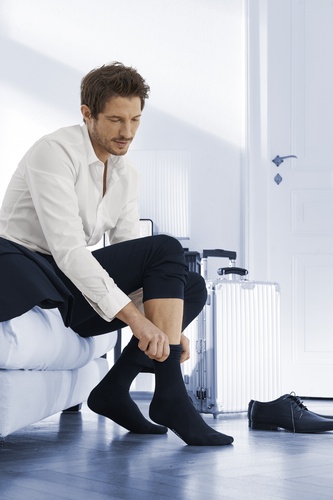 sand

blue

navy

graphite

black
Material composition
| | |
| --- | --- |
| Polyamide |  84 % |
| Elastane |  16 % |
The right way to wash support stockings
Wash inside out!
Wash before first use!
If possible wash every day (max. 30°C), at least every second day
With commercial mild detergent (particularly suitable for compression stockings is Ofa clean special detergent), don´t use fabric softener
Rinse well, but don´t rub or wring
Air dry on a towel or in a tumbler dryer (delicates programme), never iron or dry on a radiator
Store in dry place, protect against direct sun
Avoid stockings with silicone coated grip tops being in contact with solvents, creams and moisturising liquid soap, as the adhesiveness can be badly affected
Maintain regular foot care and wear sensible footwear
Pilling is normal with textiles and no grounds for complaint
Never repair stockings yourself but return the damaged stocking to the specialist dealer the stocking was bought from