Large-scale pad to provide active relief for the tendon insertions at the epicondyle
Vibration compensator to absorb vibrations that occur in the forearm as a result of hand and finger movements
Reduces stress forces at the elbow joint
Relief aids regeneration of the tendon insertions at the epicondyle
Optimized pad for enhanced wearing capability
Medical polyurethane with skin friendly textile cover
Supple and close-fitting due to integrated longitudinal grooves
Flattened borders for a slim fit, also underneath clothing
Pleasant immobilization through comfortable knitted support
Anatomically moulded support with mild compression
Individually adjustable Velcro strap for a secure fit
Breathable, latex-free knitted microfiber fabric with innovative honeycomb design
Flexible use
Universal design for right or left arm
Suitable for the treatment of tennis and golfer's elbow
For forearm circumference of up to 32.5 cm
Product highlights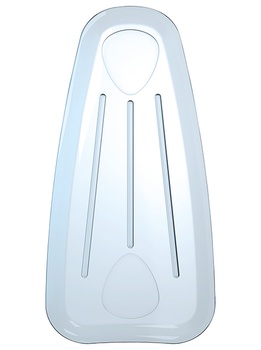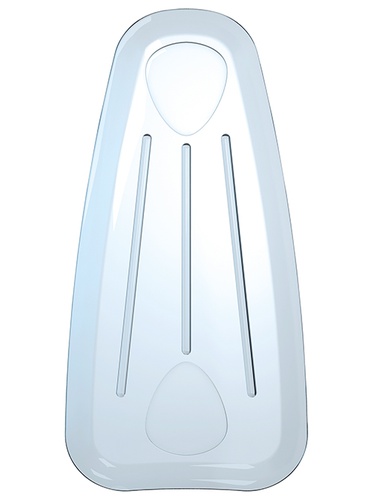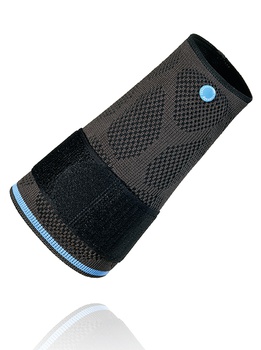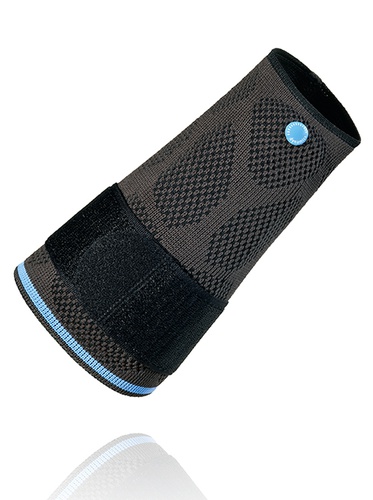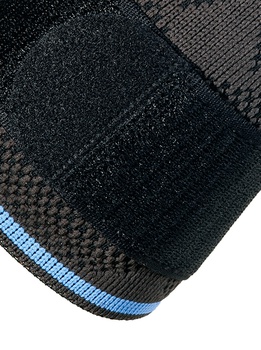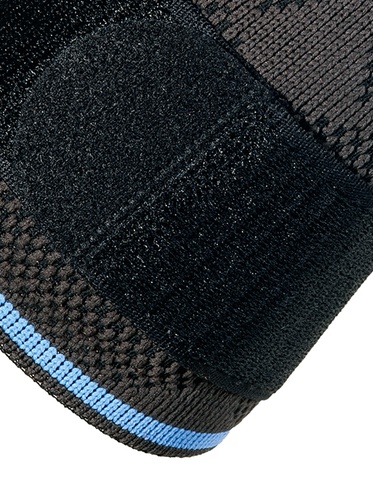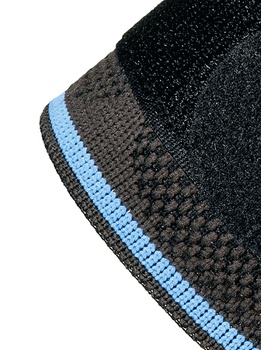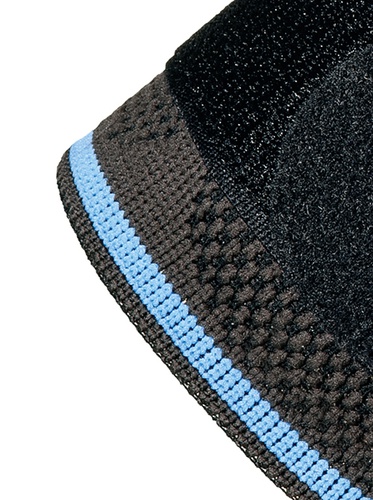 Sizes
| Sizes | Forearm circumference (cm) |
| --- | --- |
| 1 | 21,5 – 23 |
| 2 | 23 – 25,5 |
| 3 | 25,5 – 27,5 |
| 4 | 27,5 – 30 |
| 5 | 30 – 32,5 |
Measuring points
Colours
Dynamics Plus Epicondylitis Orthopaedics Support is available in universal design in the colour carbon.
Carbon
Indications
tennis elbow (Epicondylitis humeri radialis)
golfer's elbow (Epicondylitis humeri ulnaris)
Contraindications
In the following cases you should consult your doctor before using this product:
skin conditions or injuries in the area of application, particularly where signs of inflammation are present, such as redness, temperature increase or swelling
feeling of numbness and circulatory problems in the area of application
problems with lymphatic drainage as well as unexplained swelling
Care instructions
The product should be washed before being used for the first time regularly thereafter.
Before washing, remove the pad from the support and close the Velcro fastener of the strap. The pad must not be machine washed. Please clean the pad with a damp cloth or handwash with a mild soapy solution.
Wash the product separately in a small wash bag at a maximum temperature of 30° C. Use a mild detergent without softener (e. g. Ofa Clean special detergent) and rinse the product out well. A gentle spin can be used for this product but please do not wring it out.
Mould the product into the right shape and air-dry it. Do not dry the product in the dryer, on a radiator or in direct sunlight and do not iron.
In order to maintain the quality of your product please do not use any chemical cleaning products, bleaches, petrol or fabric softener. Do not apply any fatty or acidic creams, ointments or lotions to the skin in the usage area. These substances can affect the material of the product.
Store the product in a cool dry place away from sunlight and heat and preferably in the original packaging. Please dispose of the product according to local specifications after the end of use.