Pressure reduced edges
Soft, linked edges with high stretch capability guarantee a gentle transition to the skin without pinching or constriction.
The agreeable Arthroflex® comfort zone
The particularly thin Arthroflex® knitted fabric in the sensitive instep area offers optimal wearing comfort.
Breathable knitted microfibre fabric
The knitted microfibre fabric with an open cellular structure ensures optimal ventilation and efficient moisture wicking.
Massaging silicon pads
Integrated pads boost blood circulation in the ankle area and help reduce swelling rapidly.
Product highlights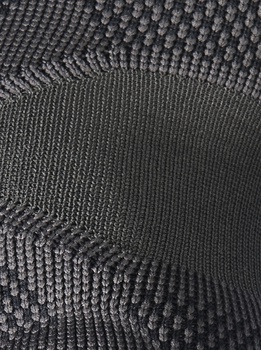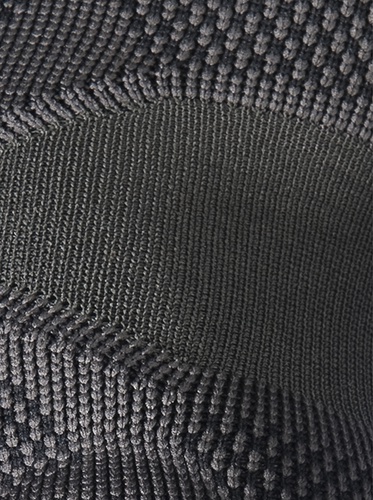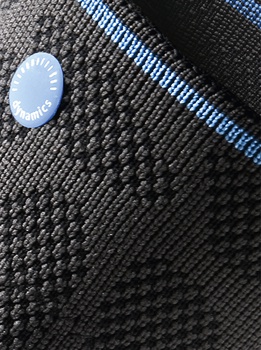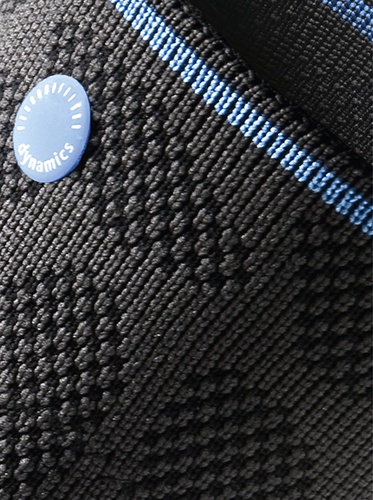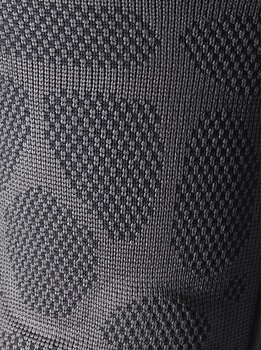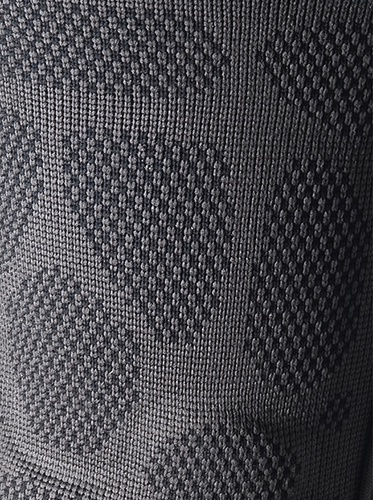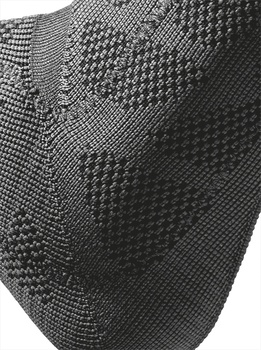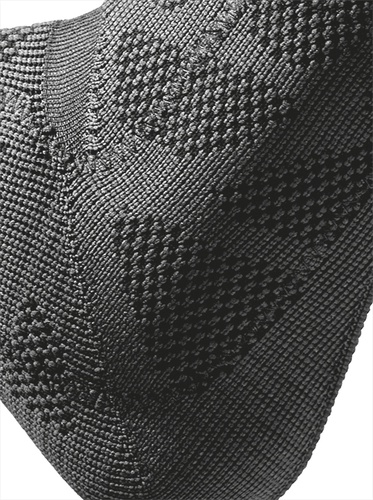 Sizes
| Sizes | Instep circumference (cm) |
| --- | --- |
| 1 | 27 – 29 |
| 2 | 29 – 32 |
| 3 | 32 – 35 |
| 4 | 35 – 37 |
Measuring points
Colours
Dynamics Plus Ankle Support is available in a universal design and in the colours carbon and bronze.
carbon

bronze
Indications
tendinitis
aftercare following damage to the ankle and the ligaments e.g. contusions, sprains, capsule lacerations, collateral ligament
ruptures (fibular ligament rupture)
joint wear (arthrosis), joint inflammation (arthritis)
Contraindications
In the following cases you should consult your doctor before using this product:
skin conditions or injuries in the area of application, particularly where signs of inflammation are present, such as redness, temperature increase or swelling
feeling of numbness and circulatory problems in the area of application
problems with lymphatic drainage as well as unexplained swelling
Care instructions
The product should be washed before being used for the first time and regularly thereafter.
Wash the product separately in a small wash bag at a maximum temperature of 30° C. Use a mild detergent without softener (e.g. Ofa Clean special detergent) and rinse the product out well. A gentle spin can be used for this product but please do not wring it out.
Mould the product into the right shape and air-dry it. Do not dry the product in the dryer, on a radiator or in direct sunlight and do not iron.
In order to maintain the quality of your product please do not use any chemical cleaning products, bleaches, petrol or fabric softener. Do not apply any fatty or acidic creams, ointments or lotions to the skin in the usage area. These substances can affect the material of the product.
Store the product in a cool dry place away from sunlight and heat and preferably in the original packaging. Please dispose of the product according to local specifications after the end of use.