Outstanding wearing comfort
Arthroflex® zone for outstanding wearing comfort at the arch of the foot.
Assists healing
The massaging Plus pad with incorporated lymph channels encourages the reduction of swelling.
Anatomic fit
The silicone pad relieves the pressure on the Achilles tendon and provides a slim fit in the shoe.
Ideal for allergy sufferers
Breathable, latex-free microfibre knitted fabric.
High compliance
Pressure-minimised edges for a soft transition to the skin.
Includes donning aid
Product highlights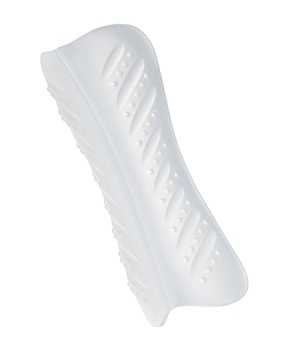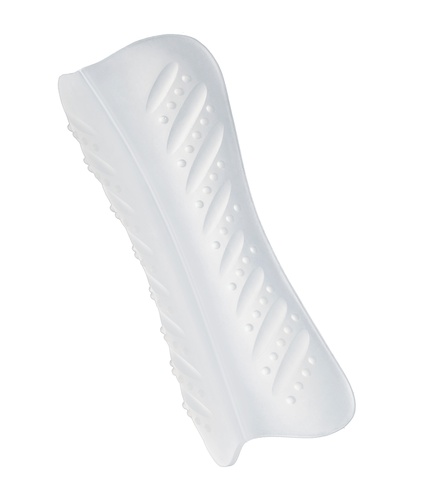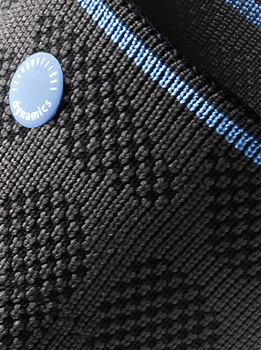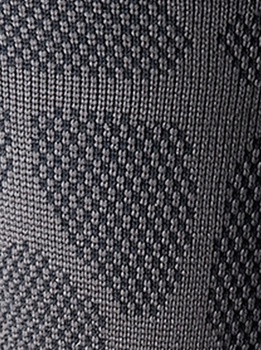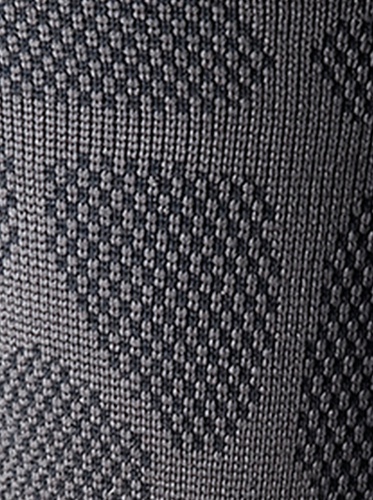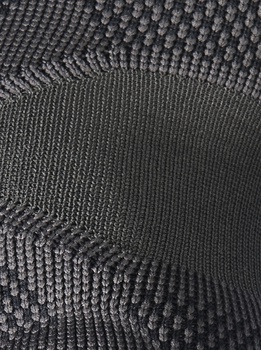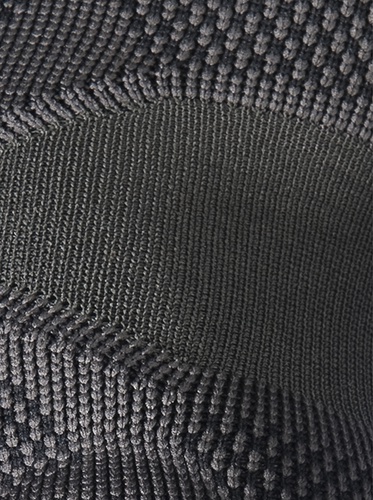 Sizes
| Sizes | Instep circumference (cm) |
| --- | --- |
| 1 | 27 – 29 |
| 2 | 29 – 32 |
| 3 | 32 – 35 |
| 4 | 35 – 37 |
Measuring points
Colours
Dynamics Plus Achilles Tendon Support is available in a universal design and in the colour carbon.
carbon
Indications
chronic or post-traumatic irritation in the Achilles heel area (e. g. achillodynia)
irritation with Haglund's deformity
post-operative (e. g. aftertreatment after a ruptured Achilles heel)
mucous membrane inflammations (e. g. bursitis subachillea)
Contraindications
In the following cases you should consult your doctor before using this product:
skin conditions or injuries in the area of application, particularly where signs of inflammation are present, such as redness, temperature increase or swelling
feeling of numbness and circulatory problems in the area of application
problems with lymphatic drainage as well as unexplained swelling
Care instructions
The product should be washed before being used for the first time and regularly thereafter.
Wash the product separately in a small wash bag at a maximum temperature of 30° C. Use a mild detergent without softener (e.g. Ofa Clean special detergent) and rinse the product out well. A gentle spin can be used for this product but please do not wring it out.
Mould the product into the right shape and air-dry it. Do not dry the product in the dryer, on a radiator or in direct sunlight and do not iron.
In order to maintain the quality of your product please do not use any chemical cleaning products, bleaches, petrol or fabric softener. Do not apply any fatty or acidic creams, ointments or lotions to the skin in the usage area. These substances can affect the material of the product.
Store the product in a cool dry place away from sunlight and heat and preferably in the original packaging. Please dispose of the product according to local specifications after the end of use.