More floral magic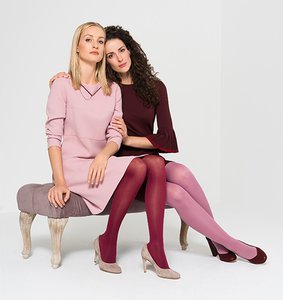 Memory fashion colours 2018

Lilac
These tender, romantic harbingers of spring make the dreams of young women come true. For in combination with white and powdery pastel shades lilac lends any outfit a fresh and feminine touch. The year 2018 will also see the return of the trend towards colour blocking: should there be a wish for rich contrasts, lilac coloured stockings with red clothes or accessories will catch the eye.
Peony
Peonies with their lush, gorgeous bloom are among the most popular flowers in early summer. The strong shade of red harmonizes perfectly with soft, flowing materials, such as silk and satin, but at the same time effectively enhances plisse fabrics. Opulent details like pleats and flounces allow the fashion conscious woman to create expressive stylings.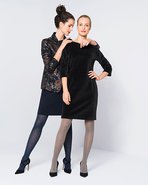 Gentian
Enter autumn with intensity and in tune with nature. Gentian is shown to best advantage in combination with other shades of blue. These elegant colour blends with striking accessories, such as red high heels, are a real head-turner. The elegant shade of blue also highlights large-scale floral prints or checked patterns perfectly.
Ice flower
A rather different flower we like to admire in frosty temperatures on windows: the ice flower. The cool, elegant grey shade lends any outfit a mysterious touch. Anyone who prefers a classic style can with ice flower draw attention with bright shades of beige or blue or be inspired to choose in no time at all a perfect and sensuous style – with silver jewelry and the "little black dress".