Who we are and what we do
There are more than 600 people at Ofa who are spread across Germany, Austria and the Netherlands and do their best every day in order to provide others with the best possible medical service they may require. To achieve this, we produce and sell medical support and compression stockings as well as bandages and orthoses. These products boast high quality, maximum comfort and medical efficacy – and that's been our top priority ever since Otto Fankhänel founded Ofa in 1928. 
It wouldn't be possible without steady progress – that's why we constantly review our actions, question our processes and make important changes to how we function. Help us on our journey to a better future!

Tested and certified quality
The excellent quality and high durability of our products is top priority. In order to guarantee this, our products are regularly controlled, and their high quality is confirmed through certifications and independent awards.
For the continued maintenance of these certifications, we undergo regular external assessments via independent research institutes. It makes us particularly proud to receive such certifications from these independent institutions and it also proves the superb quality of our products.
RAL certification
Our medical compression stockings comply with the strictest quality and examination regulations of the world – the RAL-GZ 387/1 (medical compression stockings) and the RAL-GZ 387/2 (medical compression arm sleeves). By maintaining the RAL certification, our compression products can be covered by health insurances.
In order for our products to be awarded this certification, we undergo regular external assessments via the independent research institute Hohenstein. However, the very high quality of our products is also guaranteed by regular internal examinations.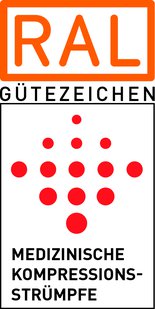 HOSY tests the medical pressure gradient
Since 1991, we've been proud owners of one of only eleven measuring devices for compression stockings worldwide – the HOSY (Hohenstein system) testing device for compression products. Ofa Bamberg GmbH was one of the first German manufacturers to use this system for their internal operations in order to carry out regular examinations and tests that go beyond the compulsory requirements.
This device checks the compressive behaviour of stockings of all kinds and sizes and is used both during product development and quality control. Since 2018, we can even call another HOSY from the newest generation our own at Ofa Bamberg GmbH which allows for an even more precise assessment of the compressive effect.
Öko-Tex® Standard 100
The Öko-Tex® Standard 100 is a globally standardised testing and certification system for raw, intermediate and end products made of textile in all stages of production. The tests for harmful substances cover substances that are prohibited and regulated by law as well as chemicals that are known to have raised health concerns. They also act as parameters for healthcare provisions.
The classification of a tested textile product into one of four Öko-Tex® product categories depends on the usage of the textile. The more intense the skin contact of a product, the stricter the requirements that have to be fulfilled to ensure a product is harmless and safe to use.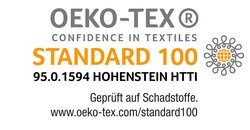 TopJob 2022
In 2022, Ofa Bamberg GmbH was awarded the 'TopJob' seal. In the survey, our company particularly stood out for their positive employee feedback in the area of motivation and vibrancy. 
About the award
Based on a scientifically established survey among the employees and management, the 'Zentrum für Arbeitgeberattraktivität' (zeag GmbH) honours the most appealing employers of the German mid-sized sector with the award every year.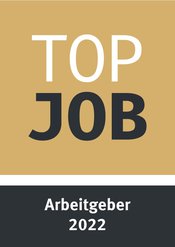 Design awards for products of Ofa Bamberg GmbH
It's not just our satisfied users who confirm that medical efficacy and a good look don't have to be mutually exclusive but can in fact be complementary. Many products from the world of Ofa Bamberg GmbH even received multiple renowned design awards.
Explore the other areas that make Ofa Bamberg GmbH such a special company: